SAP & Icertis take contract intelligence to the next level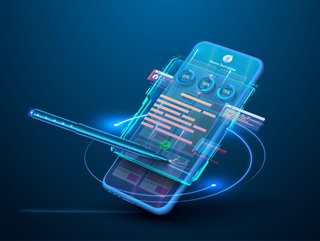 Procurement software companies SAP and Icertis take their strong partnership to the next level, bringing contract intelligence to intelligent enterprises
Leading procurement software companies SAP and Icertis have been building a strong partnership together since 2020. Their partnership began when the Icertis Contract Intelligence (ICI) adaptors for SAP Ariba and SAP Customer Experience solutions were listed on the SAP Store.
Over the last year, Icertis has reached the top of SAP's 2021 Pinnacle Award in the SAP Store Category. "To us, this validated the massive value customers saw in deploying Icertis' market-leading CLM innovations in conjunction with SAP's best-in-class business systems," commented Icertis.
SAP and Icertis's initial plans
Excited to continue their partnership, SAP and Icertis will be significantly expanding into a 360-degree partnership. The two companies will leverage their joint technologies to provide greater value to their growing number of customers.
Sharing a vision that contract lifecycle management (CLM) is "the fifth system of record in the intelligent enterprise," the two expanding their partnership will enable SAP and Icertis to bring their vision to market.
As part of the partnership, Icertis's ICI for SAP Ariba and ICI for SAP Customer Experience have been premium-certified as SAP Endorsed Apps that complement and extend SAP's products, delivering value and desired outcomes.
The future for SAP and Icertis
In the future, SAP and Icertis plan to deliver integrated value across intelligent enterprises with multiple touchpoints to SAP systems across ERP, finance, procurement, sales and HR.
In particular, SAP customers will have access to technology that pushes the boundaries of CLM to improve business operations.
What does the ICI platform offer?
ICI digitises the contract process by extracting critical structured and unstructured data and then connecting that data to operational systems. With the help of artificial intelligence (AI) the platform ensures that the intent of every contract is realised.
With its integration into SAP Ariva and Customer Experience, ICI offers users intelligent contract authoring, automation, and insights into supplier and customer processes for better outcomes.
"We see this as not only a significant milestone for our companies and customers but a significant step to transform the foundation of commerce," concluded Icertis.