SAP acquires working capital solutions company Taulia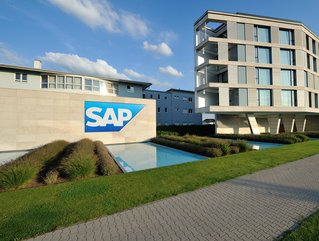 Leading procurement and supply chain solutions company SAP announces its acquisition of a majority stake in working capital solutions provider Taulia
In a joint announcement made by SAP and Tulia, the leading procurement and supply chain solutions company has completed its acquisition of a majority stake in Taulia.
Details of the acquisition
While JPMorgan Chase will continue to maintain its equity in the working capital solutions provider, SAP's acquisition of the company furthers its Business Network and strengthens its solutions in this field.
Taulia's solutions will be tightly integrated into SAP's offerings but will continue to be available as a standalone solution, with Taulia operating as an independent company with its own SAP Group brand.
"With Taulia now an official part of our solution portfolio, we can help companies gain financial flexibility and stability and contribute to making supply chains more resilient," said Luka Mucic, CFO of SAP.
Who is SAP?
Founded in 1972, SAP has been operating in the field of procurement and supply chain for 50 years. The company offers those in the industry software and technology solutions helping small, medium, and large companies streamline their business operations and run at their best.
SAP's solutions help to improve efficiency, drive productivity, increase profits, and enhance customer experiences.
SAP's mission statement reads: "Our mission from the get-go has been to help the world run better and improve people's lives. We're committed to helping every customer become a best-run business and being best-run means making a difference. Together we can transform industries, grow economies, lift up societies and sustain our environment."
Who is Taulia?
Founded in 2009, Taulia is a working capital solutions company driven by its commitment to "creating a world where every business can thrive by liberating cash."
Headquartered in San Francisco, California, Taulia empowers platforms, people and processes with AI, providing customers with access to the value that is tied up in their supply chains.
Taulia helps procurement and supply chain organisations to transform inefficient and manual working capital management practices into technology-led working capital optimisation strategies.
"Our vision is to create a world where every business thrives by enabling buyers and suppliers to choose when to pay and get paid, liberating cash across the supply chain," said Taulia.