Sanden adopts Esker's AI-based accounts process automation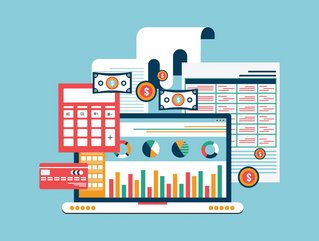 Automotive and electrical equipment manufacturer - Sanden - automates its accounts processes with the help of AI-based solutions from Esker
Announced by Esker - a global cloud platform and AI-driven process automation solutions provider - the company has been selected by Sanden International (Europe) GmbH (Sanden) to automate its account processes.
What does this mean for Sanden?
The automotive and electrical equipment manufacturer has implemented Esker's Accounts Receivable (AR) Accounts Payable (AP) and Procurement automation solutions as a cloud service to streamline its accounting and procurement processes.
With this implementation, Sanden can also benefit from eliminating manual inefficiencies; a web portal to facilitate communication between themselves and customers; online access; and real-time joint visibly.
Having the ability to automate the invoices process has reduced internal support for AR invoice delivery for Sanden.
Following the benefits gained from the digitalisation of its AR functions, Sanden turned to Esker again to improve its AP function with the use of automation.
Experiencing slow process times because of manual routing and sign-off, as well as reduced accuracy with manual data entry and a lack of visibility, Esker helped the manufacturer to automatically capture, route, and prioritise invoices according to predefined rules. Once validated the data is automatically pushed into their SAP system.
"The benefits of having a single platform to manage three key business processes were huge. We gained faster response times to invoice status calls, improved accuracy of our data entry, less time required to process invoices with automated and mobile multi-level approval, as well as increased visibility and heightened security with electronic archiving," said the Finance General Manager, Sanden International (Europe) GmbH.
He adds: "This allows us to control our budgets in real-time with greater process control and more efficient cash flow management. It's great to have these key processes automated, using a single cloud solution."
Sanden will also use the Esker Procurement solution across departments and with different users to better manage their indirect purchasing with the help of automated workflows.