PwC procurement survey shows cost savings are driving change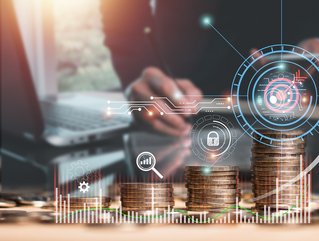 PwC's Digital Procurement Survey reveals funding and adaptability most important factors behind successful procurement digital transformation
Adaptability and funding are the two biggest factors when it comes to making digital transformation happen in procurement, according to a PwC report.
PwC's 2021 Digital Procurement Survey says that among the key success factors for digital transformation projects are "adapting procurement processes to the chosen solution" and also "investing heavily in change management". It says these far outweigh in significance the choice of technology, or third-party provider.
Procurement focus on process digitisation
The survey had more than 400 responses across 30 countries. It also found the procurement operations that businesses are most looking to focus on are:
Process digitisation, which is seen as a driver of agility and resilience.
Supplier sourcing. Firms say this not only helps them source external resources but also improve financial performance, which has been affected by the pandemic.
Short-term moves to improve cost reduction and risk management in the face of the Covid pandemic.
P2P common area for transformation
In terms of the transformation of specific procurement practices, the most common areas are procure-to-pay, source-to-contract, and data analysis and management.
Less popular are smart sourcing, relocation sourcing, risk management and virtual purchasing assistants - although PwC says it expects these areas to "gain traction, with the number of users in purchasing departments set to double over the next two years".
Respondents also said they had seen significant performance gains thanks to digital transformation, with 79% of purchasing departments saying they have seen improvements in business performance and organisational benefits.
"This is especially true in companies where the solution is strongly taken up by users and its features are used in full," says PwC.
It also revealed that the most successful transformation projects are those where time spent has been spent on process redesign and change management. "This brings more value to a project," it concludes.
The headline statistics from the report are also revealing.
Cost reduction a procurement priority
The top three strategic priorities for purchasing departments are cost reduction (43%), supplier sourcing and management (24%) and process digitalisation (12%). Other areas have seen a fall-off in priority, including risk management (11% less popular), talent acquisition (down by 7%) and strategic sourcing (3% down).
As for projected investment forecasts in digital transformation, according to business size, this is as follows:
270,000 euros (companies with under 250 employees)
420,000 euros (over 250 employees)
1.2mn euros (over 5,000 employees)
2.5mn euros (over 10,000 employees)
Looking to the future, PwC says that by 2025, it expects use cases for digital transformation to be seen commonly in:
Tail spend automation - the automation of processes for low-value tenders, to allow purchasers to focus on strategic suppliers and tenders.
Relocation sourcing and supplier risk management - based on financial situation, dependency, location, market tensions, and CSR criteria.
Process intelligence - the optimising of procure-to-pay and accounts payable processes through data mining and advanced data analysis, to identify bottlenecks and establish action plans.