The public sector welcomes sustainable IT procurement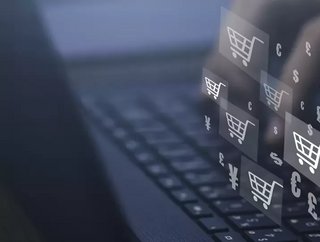 In the UK, the Crown Commercial Service is ensuring that its supply chains are more sustainable. Dr Philip Orumwense explains what's going on
Each year, the UK public sector spends up to £290bn on procurement and now more than ever - on sustainable sourced products.
New Statesman and Tech Monitor recently held a Public Sector Technology Symposium 2021, which featured Dr Philip Orumwense, commercial director and chief procurement officer for technology from the Crown Commercial Service (CCS). He explained why the CCS is focused on buying sustainably sourced items and how technology is helping. 
Sustainable procurement 
According to Dr Orumwense, sustainable procurement is the "optimal combination of whole life costs and fitness for purpose to meet our requirements… That means generating benefits not only for the organisations that we do business with for government as well, and also to society and the economy whilst minimising the damage to the environment", said Orumwense.
Environmental sustainability has the public's support and the CCS knows it must follow this direction. Therefore, suppliers must: "Accredit the services they provide to government in terms of viability, in terms of understanding how to minimise the negative environmental impact on the goods they supply and in terms of looking at the whole lifecycle costs, including the raw materials and extraction through to end-of-life."
Helping small businesses become a part of public sector supply chains
In addition to supporting the environment against the consequences of the supply chain, the public are also pleased to see strong support for small businesses from the CCS.
The CCS has created a framework for small businesses who want to become a part of the public sector supply chain to follow. This will help technology vendors, who want to be considered for government contracts.
In addition, regional hubs will play a vital role in broadening the number of suppliers. 
"We have the Greater Manchester Buying Authority and the West Midlands Buying Authority, for example", said Orumwense. "These are regional hubs where local providers can engage and see what opportunities exist to deliver services to those and local authorities and encourage them to provide opportunities for them to continue to engage with us in [central government] in terms of understanding their capabilities, understanding the innovative capacity, understanding their funding regime in a way that we can perhaps create even more access for them."