Procurement group Applegate partners with tech firm Visable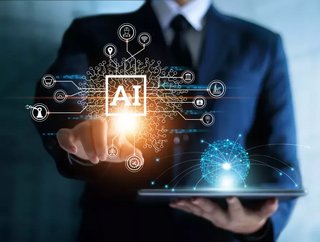 Applegate, a UK Devon-based procurement company, partners with tech team Visable to update AI to streamline processes and improve customer experiences
Based in Devon, UK, is the emerging procurement power that is Applegate. As a company that provides AI-powered procurement services, its latest partnership with tech firm Visable is looking to expand upon its knowledge, streamline its own internal workings, and create an abundance of new job roles as a result. 
Now Visable's exclusive UK representative, Applegate's deal will see the expansion of exports and business from the country to the rest of the world, resulting in the promising and welcome prospect of job creation. 
Partnering to progress the procurement process
"It's great to forge an alliance with such a strong tech business," says Chief Executive of Applegate, Stuart Brocklehurst. "It strengthens the support we can provide to our clients and provides great opportunities for our colleagues."
Applegate is an AI and cloud-based procurement platform, enabling businesses to get a variety of quotes for supplies before purchasing. 
Visable, likewise, is a global powerhouse, covering around 3.6 million businesses through its online business services: Europages and wlw. The company's Chief Executive Peter Schmid is happy with the collaboration, evidently looking forward to what the deal holds for the future.
"We are delighted to announce our partnership with Applegate," he said in a statement. "Both our companies are driven by a common mission, which is to connect international B2B purchasers with matching suppliers.
"After Germany, the United Kingdom is the second-largest economy in Europe. We are convinced that Applegate's strong local footprint, market expertise, and salesforce will allow us to further increase our market share while providing UK-based businesses with a unique opportunity to expand their reach across Europe and beyond."
New deal bodes well the UK and beyond
The Devon-based procurement service is set to bring big business to the UK, and this isn't overlooked by local MP, Selaine Saxby, who notes the significance of such a deal for Devon and beyond. 
"North Devon-based businesses are reaching out and trading across the continent and across the world," says Saxby. "Congratulations to Applegate who continue to expand their digital influence and I look forward to seeing this growth materialise into further high paid jobs in the area. 
"I also hope to see and hear from more North Devon businesses pushing the boundaries and growing out beyond their traditional market base."