Predictive Procurement: Arkestro secures US$26mn in funding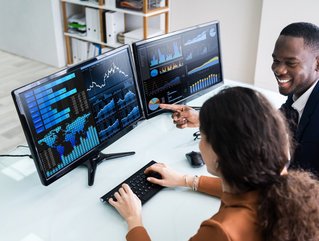 Arkestro (formerly known as Bid Ops) has secured US$26mn in a Series A funding round to advance its predictive procurement orchestration platform
Undertaking its next stage of growth, Arkestro - formerly known as Bid Ops - has secured US$26mn in a Series A funding round led by NEA, Construct, Koch Disruptive Technologies (KDT) and Four More Capital.
"With NEA and Construct, Rob and I know our success is backed by the dream team — experienced investors and tireless advocates for capabilities that can help offer dramatic benefits to any enterprise with a spend portfolio that ranges across complex, constrained and fast-moving buying channels — including spend that has eluded influence from traditional user-driven platforms. Our leadership team sees this investment is additional validation for Predictive Procurement Orchestration as a market category and are excited to see so many customers realizing the rapid time-to-value of this embedded platform that has both AI/ML and a human science approach," commented Edmund Zagorin, Founder and CEO at Arkestro.
How does Arkestro plan to use the funds?
The leader in predictive procurement orchestration will utilise its new funds to accelerate its growth and amplify the impact of procurement across enterprises with the help of behavioural science, game theory and predictive machine learning models.
"Arkestro's embedded platform unlocks clear business value by empowering enterprises to scale their most efficient purchasing decisions, resulting in accelerated savings and improved supplier experience. Arkestro is composed of a strong and diversified team of technical and GTM leaders with a differentiated, AI-powered solution that meets growing market needs for one-stop procurement and supply chain optimization," said Jeffrey Immelt, Venture Partner at NEA.
Byron Knight, COO and Managing Director at Koch Disruptive Technologies added: "We see significant potential for Arkestro and its technology platform in the supply chain; notably in terms of the value it will bring to the procurement market to help enterprises realize increased efficiencies and savings in their operations. KDT and Koch Industries have numerous investments and operations across the supply chain, and we're excited to help Arkestro explore the potential applicability of its solutions."
Dayna Grayson, Co-Founder and General Partner at Construct Capital also commented: "Arkestro's product provides strong savings to corporate procurement departments, and we became extremely excited to be a part of this journey. It's rare to find a company that solves age old problems at the most important time, in this case, when the supply chain has unpredictable timelines and sometimes runaway prices."
The future of procurement is predictive
With every industry challenged by unprecedented supply chain disruptions that show no signs of slowing down, procurement teams need to maximise their effectiveness and find ways to minimise disruption.
Helping organisations leverage the procurement data they already have, Arkestro's AI platform helps its users to automate and augment processes. As a result, organisations gain deep insights into purchasing information and better decisions without the need to adopt new software.
"We're excited to leverage this investment to bring Predictive Procurement Orchestration to many more customers and verticals. As we accelerate our product roadmap and hiring plan in the coming weeks, we're focused on one thing: realizing our vision even faster," said Ben Leiken, CTO at Arkestro.
To find out more about predictive procurement orchestration, click here.