Payhawk B2B spend management startup raises US$112mn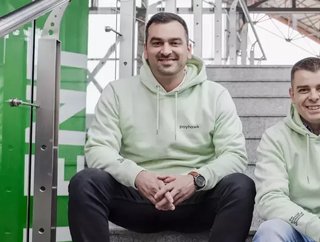 Payhawk B2B spend management startup has raised US$112mn in a Series B round three years after its founding
In brief
Founded: 2018
Headquarters: London
CEO: Hristo Borisov (Founder)
Website: Payhawk
Helping organisations manage and automate their spend management, Payhawk is a B2B startup and "financial system of tomorrow." The company offers its customers an "integrated experience to give you maximum control and visibility over your business spend." 
Payhawk's products include visa company cards, reimbursement, expense management, bill payments, invoice management, and integrations. "Payhawk cards are making our 550 branches transparent, flexible, secure, and cashless," said  Sebastian Jarantowski, CFO, ATU.
"Managing company cards, especially reports, bill payments, and invoices is currently a disconnected experience bridged by finance teams through a lot of manual work. We are building enterprise software running on global payments infrastructure that automates all spend processes. Our strong product background and engineering team allows us to move at break-neck speed. This, in turn, will enable global enterprises and fast-growing technology companies to transform how they manage their company spending, and improve efficiencies while unlocking employee time to be better spent elsewhere," said Hristo Borisov, CEO and Founder at Payhawk.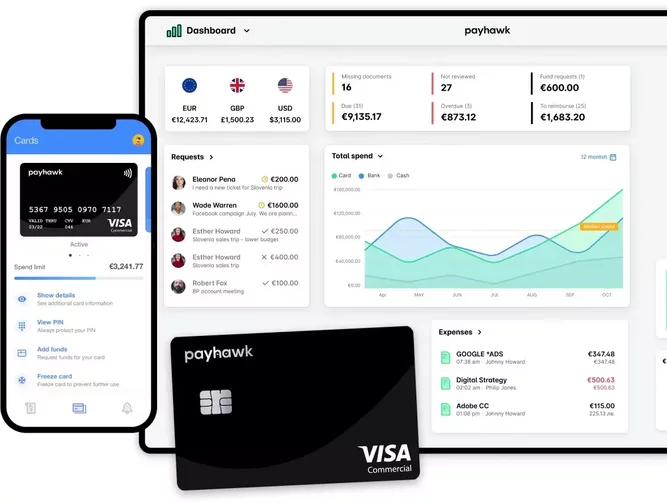 Payhawk raises US$112mn in Series B round
Payhawk's most recent announcement showcases its growing success in the spend management sector. Just three years after its founding the company has a value of US$570mn. 
The latest funding round (Series B) was led by Greenoaks (who has a track record in investing in high-growth technology - Gorillas, Robinhood, Stripe etc.). Payhawk's existing investors also participated in the founding round. 
Reducing the high volumes of manual work for finance teams
With many finance teams using disconnected tools for cards, payments, invoices and expense management, Payhawk aims to reduce the high amount of manual work by combining these elements into a single platform acting as a 'one-stop-shop for finance'. 
"With high-growth companies, in particular, looking to digitise financial processes, Payhawk emerges as the leading platform for large SMEs and enterprise customers, especially those multinationals who have multiple offices worldwide," said Payhawk.
Payhawk plans to continue its expansion, opening offices in the US, Netherlands, Australia, and Singapore in 2022, which will enable the company to further expand its product offerings. Payhawk will introduce credit cards and allow smarter, cheaper cross-border transactions on top of its invoice management system.
Payhwak has appointed Paul Albert as SVP of Global Sales who will lead direct sales, partnerships and customer success.
"Ask any business owner, and they'll tell you that managing corporate spend is among the most frustrating parts of running a company. It requires significant manual work that consumes employee time and introduces substantial room for error. Payhawk turns a fragmented process into a seamless one, providing a single place to manage the entire spending lifecycle from company cards to expenses and bill payments to invoices. We've been thrilled to see how fast they've grown, already serving a truly global customer base that's attracted by powerful and delightful software. We think that painful expense reports and bill payments should be a thing of the past, and we are excited to partner with Payhawk on the way to getting there," said Patrick Backhouse, a Partner of Greenoaks.