Optic 2000: Automating the procure-to-pay (P2P) process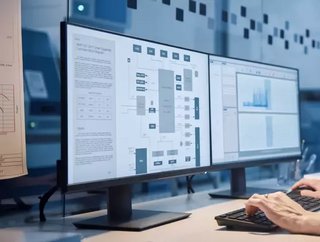 Harnessing Esker's AI-driven cloud solutions, Optic 2000 has automated its entire procure-to-pay (P2P) process
Optic 2000, a leading optical retailer in France has partnered with Esker, a global cloud platform and leader in AI-driven process automation solutions, to automate its entire procure-to-pay (P2P) processes.
By harnessing Esker's SAP ERP system and AI-powered Procure-to-Pay suite Optic 2000 will benefit from streamlined purchase requisitions, supplier invoices, and supplier management processes, ones which were previously done manually, to reduce errors and improve supplier relationships.
"The pandemic and remote working have accelerated the adoption of best practices such as e-invoicing, a trend that is expected to grow. We've developed a sustainable solution for Optic 2000, well-aligned with their present and future ambitions for growth and digitalisation," said Jean-Michel Bérard, CEO at Esker.
Optic 2000's P2P landscape prior to partnering with Esker
Previously, Optic 2000 processed its purchase requisitions and supplier invoices manually. With this manual process, the retailer experienced data entry errors and lost documents, coupled with the extremely laborious task of locating physically archived documents. 
As a result, Optic 2000 lacked full visibility over approved items and invoices, ultimately impacting its ability to organise cash flow and protect against late payments. In addition, Optic 2000's accounting team was losing valuable time conducting tedious tasks (collecting signatures, searching and archiving invoices etc.).
Successfully automating the entire P2P process
Combining implementations with teamwork and customised training, Optic 2000 successfully partnered with Esker to automate its entire P2P process. 
"Following user acceptance testing (UAT), Esker accompanied our teams to ensure a smooth transition. Executive assistants were trained on the solution first and their expertise helped smoothly onboard all relevant stakeholders. This vertical approach worked very well, as evidenced by the high solution adoption rates among the teams," said Nicolas Queneau, Administrative and Financial Director at Optic 2000. 
With the automation of the entire supplier process, Optic 200's accounting department has been able to save and free up time for the accounting team to focus on the higher0value tasks including account follow-up and analysis. Esker's automation has also helped when it comes to the financial management process improving and accelerating the payment process, as well as enabling the optimisation of cash flow.
"The choice to automate our P2P processes with Esker has been effective in quickly developing an efficient business continuity plan adapted to today's challenging climate. The teams working remotely are able to easily manage supplier invoices directly from Esker's mobile application. It would have been much more complicated if they had to be on-site every day," added Queneau.
"Our employees, customers and suppliers are satisfied — it's a win-win collaboration. We are now able to identify exactly where an invoice is in the process, and we have access to all related documents in real-time and from anywhere. This flexibility and time saving are invaluable, helping us to continuously improve the quality of service we deliver, even more so in the current context," concluded Queneau.