Meet the Speakers: Stephany Lapierre CEO & Founder Tealbook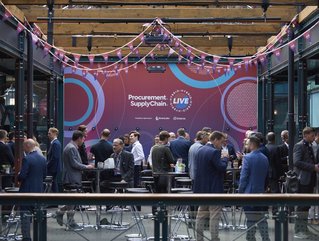 Stephany Lapierre CEO and Founder of TealBook, to deliver keynote on the importance of agility in sourcing on Day 2 of Procurement & Supply Chain LIVE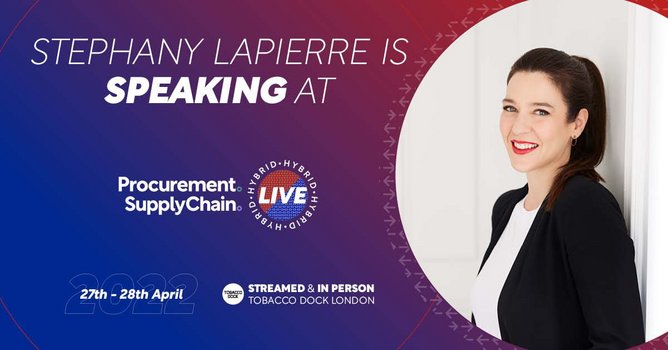 In Brief
Name: Stephany Lapierre
Company: TealBook
Position: Founder and CEO
Year joined: 2014
Attending Procurement & Supply Chain LIVE: Day 2 (28th April)
Stephany Lapierre, founder of procurement solution specialist TealBook will be speaking at the Procurement & Supply Chain Live.
TealBook is behind the e-procurement software solution, Unleash, which provides dynamic supplier intelligence, and is designed to drive supplier diversity and performance using artificial intelligence (AI) and machine learning (ML). TealBook gathers, predicts, and refines supplier data to build the world's most comprehensive supplier intelligence.
Lapierre, who will discuss procurement agility, has said of agility that "it has been top of mind for many years".
She adds: "We are more aware than ever of how important agility it is to procurement organisations and digital transformation. We have seen a ton of disruption over the years that has impacted supply chain. This has prompted us to think about the actual 'time to recovery."
Agility tops savings for procurement
In a study conducted with Wakefield in 2021 TealBook found that 85% of procurement executives were prioritising agility over cost-savings.
"To me, that means agility is the opportunity to deliver information into the hands of people that need to make day-to-day decisions, so that they respond fast and make decisions that benefit the organisation."
Lapierre has been recognized as one of the Top 100 Most Influential Women in supply chain. She spent a decade building TealBook, focusing on large-scale sourcing optimisation projects.
"I've made it my mission to deliver a trusted source of supplier data to an ever-growing eProcurement space," she says. "Tealbook is a big data company that provides a self-enriching and self-maintaining mechanism to fix enterprise supplier data, forever."
Lapierre will be speaking on stage 3 at 11.30am, on Wednesday, April 27. Procurement & Supply Chain Live takes place from April 27-28 at London's Tobacco Dock, Wapping Lane, London E1W 2SF.
About Procurement & Supply Chain LIVE: The Risk & Resilience Conference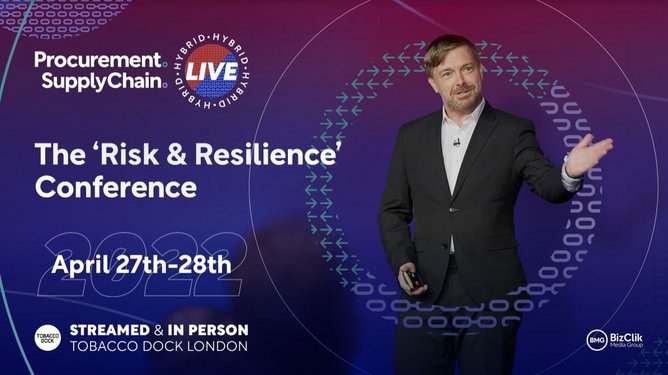 Across these two unmissable days, the agenda will include seven core themes:
Supply Chain Risk & Resilience
Digital Procurement
Transformation
Supply Chain Sustainability
The Global Logistic Forum
Supplier & Contract Management
Digital Ecosystems
To explore the full agenda for Procurement & Supply Chain LIVE: Risk & Resilience, click here