Meet Flex. The TiO2 buying experience you should expect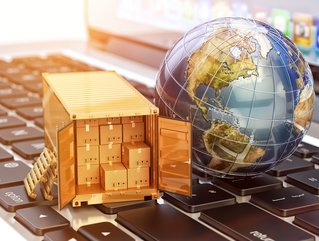 Introducing Ti-Pure™ Flex, the only eCommerce TiO2 solution in the industry, providing you with convenient and truly unique benefits
Take Control with Ti-Pure™ Flex
The titanium dioxide market is dynamic and buying TiO2 for your business can sometimes feel frustrating. Wouldn't it be nice if a supplier made the buying experience easier? If they provided more visibility, empowering you to better execute your business plan? And what if you could easily order online without a contract?

Ti-Pure™ Flex is the only eCommerce TiO2 solution in the industry, providing you with convenient and truly unique benefits:
View market-based pricing with up to 6-month lead times
Place orders online without contracts or long-term commitments
Get answers quickly with online chat
Make order modifications online
Review order history and download documents
Enjoy the benefits of Ti-Pure™ Flex Rewards
Choosing the Right TiO2 Partner
The importance of TiO₂ to your products is undeniable. It's a fundamental part of coating, plastic, and laminate applications across a variety of industries worldwide. TiO₂ is a key ingredient in the manufacturing process, so choosing the right partner for today's market is essential for product quality, reliability, and cost-efficiency.
So what exactly should you expect from your Ti02 Supplier? Here are 4 traits you should be looking for:
Reliability: The TiO₂ market is dynamic, so you need a partner that provides you with information and tools that help you plan better.
Innovation: Working with a TiO₂ supplier isn't just about buying an ingredient. It's about finding a partner that helps enable your next product innovation.
Flexibility: Whether it's working with you to ensure alignment with your strategy, or providing intuitive tools and support, a good TiO2 supplier is flexible.
Grade Quality: Not all TiO₂ is created equal. The alignment to your chemistry, manufacturing process and overarching strategy is essential.
Download our infographic to learn even more about what to look for from your supplier.
About Ti-Pure™
For over a century, Ti-Pure™ has delivered industry-leading innovation to address the growing worldwide demand for high-quality TiO₂—constantly developing brighter, more efficient pigments for the coatings, plastics, and laminates industries.
Ready to meet Flex?
REQUEST ACCESS to the Ti-Pure™ Flex portal today.
This article is an advertorial and monetary payment was received from Ti-PureTM. It has gone through editorial control and passed the assessment for being informative.