Meet the company: SirionLabs, AI-powered CLM solutions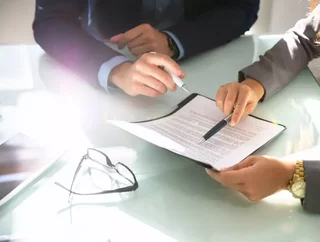 Meet SirionLabs, a leader in AI-powered contract lifecycle management (CLM) solutions who is dedicated to building an ethical business model
In brief
Founded: 2012
Headquarters: Washington, US
CEO: Ajay Agrawal (Co-Founder)
Website: SirionLabs
Founded in 2012 by Ajay Agrawal (CEO) and Aditya Gupta (CTO), SirionLabs has a deep commitment to customer success, helping leading businesses manage their contract lifecycles smarter. 
The company uses artificial intelligence (AI) that is connected across the entire contract lifecycle, providing an easy-to-use highly configurable smarter contracting platform. With its innovative solution, SirionLabs brings teams across the enterprise together to create stronger agreements, manage risks, and strengthen counterparty relationships.
What is contract lifecycle management?
Contract lifecycle management (CLM) solutions proactively manage contracts from the initial stages through to renewals. It is a strategic solution that helps organisations automate and streamline the contract management process. 
Poor contract management continues to cost companies 9% of their bottom line, organisations should look to adopt this strategic approach in order to address the challenges of traditional contract management processes.
Benefits of an effective CLM solution include:
Simpler and faster CLM process

Transparency and visibility into contract portfolios

Risk mitigation and compliance

Improved collaboration

Increased business value

Integrations
SirionLabs provides its customers with an end-to-end CLM solution known as SirionOne CLM. The solution provides secure and scalable AI-powered analytics that are self-learning, with integrated functionalities that are easy to use for real and tangible business impact and ROI. 
"SirionOne is the foundation of smarter contracting. Digitize and streamline all phases of the contract lifecycle for sales, procurement, and all other enterprise contracts on an integrated, AI-powered platform," said SirionLabs. 
SirionLabs participates in United Nations (UN) Global Compact
In a recent announcement made by SirionLabs, the company has joined the United Nations (UN) Global Compact. The programme is designed to hold participating companies accountable for the 10 principles outlined by the UN, challenges businesses to improve human rights, uphold labour conditions, enhance environmental practices and diminish corruption.
SirionLabs joins the United Nations (UN) Global Compactalongside 14,000 global organisations from more than 160 countries. 
"It's easy for businesses to say they are doing more to help the environment and communities across the world. It is another thing to actually do it. By committing to the UN Global Compact, we are holding ourselves accountable to continue delivering long term value in financial, environmental, social and ethical terms. As a result, we are already making a positive impact by implementing these key principles into the foundation of our business. We have crafted policies to serve our community and stakeholders in a safe and energy-efficient manner. We believe in long-term, sustainable progress for all and are excited to be contributing to the world in our own unique way," said Ajay Agrawal, Co-Founder and CEO of SirionLabs.