Medius: How can procurement leaders combat maverick spend?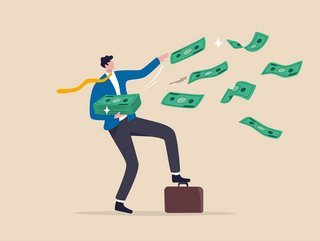 Discover five ways procurement can combat maverick spend in their organisation, according to leading AP automation and payments software provider, Medius
Maverick spend - a term frequently used in the procurement function to describe unapproved spend, a common challenge among many organisations.
"This can be detrimental to the business. It can undermine relationships procurement has worked hard to establish and cost organisations more money and reputation in the long run," explained Medius.
So how can organisations ensure that they limit maverick spend in their operations?
1. Spotting maverick spend
In order to successfully gain control of maverick spend, organisations need to know how to spot it when it's happening. Without visibility, organisations will struggle to effectively tackle this challenge.
An organisation should start by conducting a spend analysis to gain visibility into and identify unexpected spend.
2. Controlling maverick spend
"In our years of supplying procurement solutions, most people don't go rogue deliberately," noted Medius.
The company, therefore, emphasised the need to understand what has caused an employee to deviate from the standard best practice. Medius suggests five questions to ask:
Does everyone fully understand the procurement process?
Is the procurement process long-winded/frustrating?
Is the function actually getting the best price and services?
Are the systems and solutions being used complicated?
Can what is needed be found easily, or is training required?
By exploring these questions, organisations can better identify when maverick spend occurs and how it can be resolved.
3. Understanding the importance of maverick spend
Fostering a culture of accountability when it comes to spend, is crucial across all departments - not just procurement. Visibility into each department's spend is crucial to reducing maverick spend.
4. Clearly define roles
A common cause of maverick spend is a lack of clarity when it comes to defined business roles.
"Many employees prefer trying to call suppliers themselves to negotiate a deal and then buy. And unfortunately, it is this action that leads to uncontrolled maverick spend and potential risks around fraudulent suppliers or inconsistent or poor supply. For clarity, set up a list of agreed purchasers with spend limits that can buy for the business," explained Medius.
Organisations should define clear spend authority limits for all buyers, implementing approvals for when those limits are exceeded, combined with enforcing purchase orders for any approved spend requests.
"By giving purchasers the correct systems and processes to support their buying you can easily make all their requisitions compliant," said Medius.
5. Digitalise the procurement process
Many organisations are turning to eProcurement solutions to address their maverick spend. The likes of procure-to-pay (P2P) and source-to-pay (S2P) suites are enabling greater visibility into spend and supplier data, as well as automating processes to help detect maverick spend.