Medhyve make AI procurement move to improve medical supplies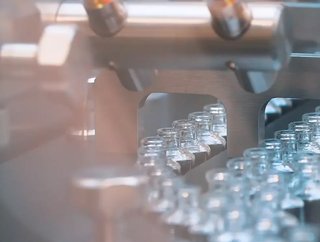 Medhyve, a healthcare startup programme based in the Philippines, receives support from the government to improve its digitised procurement processes
Medhyve, a Philippino-based healthcare programme, is one of three pioneering startups set to receive support provided by a new government-funding scheme in its exciting new leap into the world of AI. The programme's artificial intelligence capabilities are set to be reinforced with the help supplied by the Department of Science and Technology - Philippine Council for Health Research and Development (DOST-PCHRD) Startup Research Grant programme, which will see the enhancement of its internal processes and increased efficiency through AI-powered procurement tools. 
Funding being supplied is to prioritise the procurement process - specifically, ensuring the obtaining of medical supplies becomes more efficient. In an effort to achieve this, Medhyve is setting out to improve its AI canvassing and smart product recommendation tools for healthcare providers, allowing for a digitised procurement process and direct brand-to-brand pricing on its B2B marketplace platform. 
"This project is really based on improving the procurement speed and making efficient spending for these hospitals through AI," says Gabriel Lopez, Chief Technology Officer and Project Leader. 
Currently, Medhyve boasts over 3000 products on its platform, including prestigious names such as Omron, Diversey, and Johnson & Johnson. 
How will it help?
Awarded the title "Medhyve Intelligence", AI will be embedded into the platform's features to provide an array of AI-powered procurement tools that will serve to increase procurement efficiency for hospital staff. Data gathered from the existing procurement practices in a select number of hospitals will provide the foundations needed for the development of the technology, allowing those involved in the startup programme to produce evidence-based solutions and develop possible advancements to their current services. 
Those involved claim Medhyve Intelligence has the potential to make administrative processes within the healthcare industry more cost-efficient and are confident about the opportunities the funding being supplied opens up for the startup scheme. 
One of three lucky grantees
DOST-PCHRD's startup research grant, which was launched in December 2020, awarded grants to three healthcare pioneers. The aim: to stimulate and accelerate the pace of research and development within the industry while simultaneously enhancing the market potential of products. The programme supports research activities prioritising the pursuit of two main tracks: 
Proof-of-concept to product

Product to market
"The paradigm shift that we have to appreciate now is that we need the private sector to support national government-initiated programmes. I hope that with stronger private sector initiatives, through the Startup Research Grant programme, we can help these startups," says Executive Director Jaime Montoya.
Other startups being given support by the scheme include SEEYOUDOC Corp. - which is working on an enhanced interactive analytics platform designed to provide assessed telemedicine adoption - and Pivotal Peak Digital Health Solutions Inc - creating an electronic referral system for service delivery networks in support of Universal Health Care. The three promising pioneers had previously pitched their engagement plans in a meeting with DOST-PCHRD Executive Director Montoya in July.