McKinsey: Is Procurement Falling Behind in AI?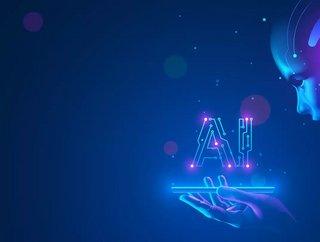 As companies use AI to develop their products, segment their customer markets, and make strategic decisions, procurement must try to match the pace
We've all heard about how AI can transform every aspect of business, from HR to accounting to the manufacturing floor. According to McKinsey's 2020 Global Survey on AI, 50% of companies have adopted AI in at least one business function—especially if they're developing new products and analysing customer data. But procurement is struggling to keep up. 
What Are The Challenges? 
While we could name many, we'll focus on two main problems:
First, procurement has to deal with much more complex data. Teams have to work to get accurate data from their first- and sub-tier suppliers, consolidate network data from around the world, and ensure that it's ready to process. 'We see companies still spending disproportionate time cleaning and integrating data', explained Bryce Hall, Associate Partner at McKinsey. With so much up-front effort, it's no wonder that many in the field don't want to invest in AI. 
Second, procurement teams traditionally have less access to technology resources. Whereas R&D might have a nice budget—and AI specialists—at its fingertips, procurement must work to find the right partners for its AI strategy. 'Some of the biggest gaps between AI high performers and others aren't only in technical areas', Hall said, 'but in the human aspects of AI, such as the alignment of senior executives around AI strategy and adoption'. 
Where Should Your Procurement Team Start? 
Up to 20% of a business's annual revenue can come from Goods Not For Resale (GNFR). Procurement teams who want to get a big picture of GNFR are tasked with sorting through many disparate types of data: budgets, spend history, invoices, contracts, and RFPs, in addition to supplier ESG and diversity compliance. 
How Can You Drive Success? 
According to McKinsey, your AI strategy needs to have a clear roadmap that you can easily explain. Clarity, especially in your end goals, is critical to bringing suppliers and executives on board with your project. Eliminate human error, provide real-time data, work on risk mitigation? Identify your priorities and communicate, communicate, communicate. 
In addition, make sure that your employees understand how AI functions. 'Workers need to be able to trust AI's judgement not only for the sake of taking the most efficient action but also for their physical safety', the report pointed out. 'When a tool recommends running a piece of potentially dangerous heavy equipment in a certain way, they need to feel confident that the reasoning behind the decision is sound'. 
In short: to launch your AI journey, start small, get everyone on board, and work hand-in-hand with your suppliers. Concluded Jo Seed in betanews: 'Communicating wins and empowering sponsors with data-driven value points ensures continued support for the programme'. And if you follow that advice, procurement may just catch up.