Lightyear: Redefining Network Procurement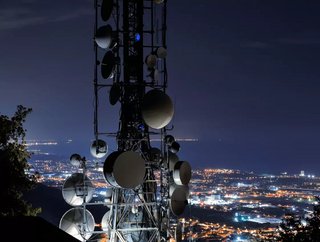 Even procurement teams well-versed in e-procurement purchased their telecom infrastructure in-person or over the phone—until Lightyear showed up
Traditionally, network procurement—the buying of telecom enterprise infrastructure—is done in back rooms, marked by zero transparency, negotiations with large, powerful vendors, and no online options. Lightyear took one look at that experience and built the first system where procurement teams could buy telecom infrastructure over the web. 'The [previous] experience was so poor that a lot of enterprises were extremely happy to see what we put in the market', said Lightyear CEO and co-founder Dennis Thankachan. 
Now, the company is coming off a US$13.1mn Series A round, led by Ridge Ventures, Zigg Capital, and several individual investors. Coupled with last October's US$3.7mn seed round, this brings its total amount raised to US$16.8mn—which is plenty to invest in redefining network procurement. 
How Does It Work? 
When Lightyear first launched its online marketplace, the options were basic. Companies could configure their basic needs, request price quotes from a range of vendors, and finalise their purchase. Now, Lightyear's solutions can configure more complex services, manage installations, cut down on delays, mitigate against install errors, track network inventory, and renew services as needed. For many CIOs, that's a holy grail. 
According to Thankachan, Lightyear's marketplace is a vast improvement over manual negotiating. Rather than keeping written track of negotiations, the tool's inventory dashboard keeps track of all relevant details: carriers, costs, contract files, IP data, vendor records. It's carrier-neutral, transparent, and much, much, faster than finalising in-person. 
'As someone who has led global technology operations', said Yousuf Khan, partner at Ridge Ventures, 'it's refreshing to see Lightyear transforming the way business infrastructure gets bought. I wish Lightyear had existed during my years as a CIO'. 
How Will Lightyear Proceed?  
Since its October funding round, Lightyear has grown by a factor of four, built relationships with approximately 150 new vendors, and doubled its employee headcount. To play devil's advocate for a moment, growth isn't always a metric of future success. But matching a familiar approach (e-procurement) with a field that's frankly overdue for disruption (telecom procurement) feels right—and its first adopters seem to agree. 
'Lightyear got us multiple on-budget options within a day and saved us money on hardware installation as well', said Tyler Lambe, VP of Strategy at Hack Reactor. 'We avoided a huge headache by working with them'. Added Prashanth Vijay, CEO of Flume: 'Lightyear's software ran an RFP for us in two weeks that would have taken our engineers two months. So for us it's a no-brainer...the Lightyear ROI is instant'. 
To be clear: thank goodness online network procurement has arrived. It's about time.