Leveraging tech for Ecommerce success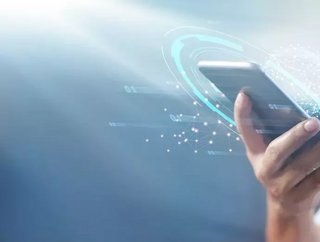 We take a look at some of the companies helping the biggest retailers fulfill their surging ecommerce demand...
Over the course of the pandemic, the swift move to e-commerce had customers demanding deliveries faster than ever. However, handling, distributing, and shipping for e-commerce is a complicated, labour-intensive process that entails many different requirements than B2B. Companies had to learn to adjust quickly.
To help scale and ensure longterm viability, big-name brands and large retailers such as Walmart, Nike and Home Depot, securing the right warehouse tools is essential. TuSimple, Manhattan Associates Inc., and Locus Robotics are some of the tech companies providing solutions that help increase efficiencies.
We dive into some of the solutions.
Locus Robotics, a warehouse robotics company, has been working with large retailers and has helped to improve inventory accuracy up to 95%, provide socially distanced solutions to pickers and aid up to 2,400 picks every hour by deploying an additional 4,000 robots to warehouses.
Leveraging the IoT LocusBots removes the need for human interaction and enables companies to share supply chain information. AI and big data deliver actionable insights for informed decision making.
Using 'special technology', Manhattan Associates Inc., a supply-chain software company, was able to supply PVH, an apparel company with greater visibility. Showing product location across the fulfilment route, from warehouses to mini fulfilment centres, to in-store, the PVH sales team was able to track changes in requirements and monitor against current location data.
TuSimple's autonomous trucks are helping to ease labour constraints in the trucking industry. As their vehicles can be used to deliver inventory from warehouse to warehouse without being bound to federal limits on driving time, their autonomous systems have the potential to lower costs for long-haul trucking and increase efficiency.