Lenovo Selects GEP SMART to Help Transform Procurement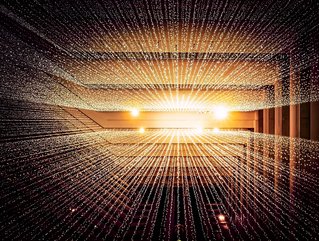 Lenovo selects GEP SMART, AI-Driven procurement software, to help transform its global direct spend
GEP® has announced today, after a thorough vetting process, leading global technology company Lenovo has selected GEP SMART™, GEP's AI-Driven sourcing, project and supplier management solutions for direct spend. 
GEP is the world's leading provider of procurement and supply chain strategy, software and managed services. Their industry's leading premier procurement software platform will enable Lenovo to transform its global direct sourcing, supporting suppliers and complex global sourcing needs. GEP's cloud-based software and user-friendly design allow for quick and easy integration with third-party and legacy systems, such as  SAP, Oracle and all other major ERP and F&A software.
Smart Procurement with GEP SMART
Headquartered in Hong Kong, Lenovo is a US$60 billion revenue global company operating and serving customers in 180 markets around the world. As Lenovo continues to experience strong growth and drive innovation, GEP SMART sourcing and project management capabilities will help support Lenovo's direct spend management and extract value across its global supply chain with comprehensive supplier performance evaluation, information management and risk management.
Built on a data-centric foundation, GEP SMART is a source-to-pay platform, with AI at its core that enables Fortune 500 and  Global 2000 companies to optimise efficiency, gain agility and visibility with actionable intelligence to better inform procurement decisions and purchasing functions, 
Cloud-based software eliminates the need for burdensome infrastructure and support costs, helping to achieve maximum ROI. 
GEP SOFTWARE, Levelling Up Procurement
GEP SOFTWARE, a part of GEP, provides award-winning digital procurement and supply chain platforms that assist global enterprises in unearthing competitive advantage by becoming more agile, resilient, and profitable.  
Flexible workflows and easy to use interfaces provide users intuitive digital workspaces that make for strong adoption rates and deliver meaningful productivity gains.  
A leader in multiple Gartner Magic Quadrants, GEP's cloud-native software and digital business platforms consistently win awards and recognition from industry analysts,  research firms and media outlets, including Gartner, Forrester, and IDC.