Labviva Announces US$8mn Series Seed Capital Raise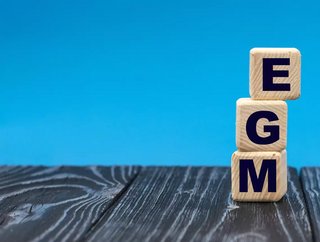 Labviva, a leading SaaS application intends to invest US$8mn into further development of its cutting-edge AI-enhanced procurement platform
Labviva, a leading SaaS application that acts as an enterprise gateway marketplace for the healthcare procurement industry, has announced an incredibly successful seed round. The company stated that in a round led by Senator Investment Group, with new investments from B Capital Group | Ascent, and continued participation from Glasswing Ventures, they had completed an US$8mn series seed capital raise. The proceeds from this latest round of investment will, apparently, be used to support further development of the platform with new product lines, which should include investment in operations and customer success platforms. 
What is Labviva?
Labviva is an enterprise gateway marketplace (EGM) that integrates with major procurement solutions such as Coupa, JAGGAER, Oracle Procurement Cloud, Microsoft Dynamics 365, and SAP Ariba. The leading pharmaceutical organisations and research institutions can get onto Labviva's centralised platform and use it to coordinate their demand with the, in many cases, thousands of outside vendors who fulfil on the supply side. 
And, to top it off, Labviva's platform enables companies to access deep-level scientific insight about the products that they might procure and allows customers to see advanced analytics that isn't usually offered by incumbent suppliers.
The platform revolutionises the space by giving purchases of consumables, lab supplies, reagents, and laboratory equipment the ability to source from absolutely any supplier in Labviva's ever-evolving network without the rigmarole of onboarding each vendor. 
'Because of their ability to penetrate some of the most well-known pharma, biotech, and research organisations in North America, we placed a high valuation on Labviva', said Evan Lodes, Partner at Senator Investment Group. 'The push for modernisation across the procurement industry and in the life sciences vertical is stronger than ever. Labviva is leading in this space.'
'Having been an investor in Labviva since its inception, we recognise the team's deep understanding of the buying process in the scientific space', said Sarah Fay, Managing Director at Glasswing Ventures. 'The platform the team has built promises to significantly optimise buying channels without disrupting business processes – a very appealing proposition to procurement directors.'
What Powers Labviva's Platform?
You might be still be wondering what Labviva's unique selling point (UPS) is and why, exactly, their platform had such successful funding round versus its competitors. Labviva has a wholly unique proprietary AI engine that offers scientific context ─ something that many platforms do not provide. The platform connects researchers to suppliers of reagents, chemicals, and instrumentation products that are mapped to scientific applications and protocols. This function makes the platform more accessible ─ allowing researchers to easily understand if specific items are appropriate for the research that they're conducting. 
Also, updates on the platform are dynamic, as its integrated AI continuously searches public databases for new citations and protocols in real-time. Another feature that many EGM platforms lack, which, though it may seem small, makes processes far more efficient for its users. 
Complying to Standards
Alongside handy features that boost effectiveness and efficiency for Labviva's users, purchasing departments are guaranteed compliance as their rules and governance remain in place. And, to top it off, procurement professionals are able to use the previously mentioned advanced analytics to access spending metrics and purchasing trends. 
'We built the Labviva platform with [a] full view of the life sciences ecosystem in mind', said Siamak Baharloo, CEO and Co-Founder of Labviva. 'We want to enable procurement and suppliers to be able to better work together, but at the heart of the technology is empowering scientists.'
This isn't the first successful round of funding for Labviva, which was founded back in 2017 by industry veterans Baharloo, Aaron Miramontes, and Nicholas Rioux. In fact, it's the second major capital raise for the platform ─ the first coming in 2020 and raising US$2mn in pre-seed funding. And, given that the company's approach helps to improve the relationship between suppliers and manufacturers of life sciences products and enterprise purchases, you can probably expect to see more successful funding rounds in the future.