Kofax: Streamlining complex invoice-to-pay processes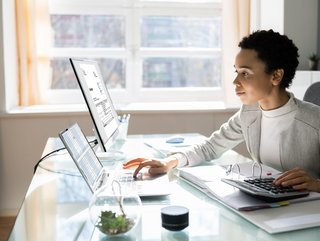 Following a successful acquisition of Tungsten, intelligent automation provider Kofax furthers its efforts to streamline complex invoice-to-pay processes
Founded in 1985, Kofax 'enables organisations to Work LIke Tomorrow - today'. The leading provider of intelligent automation helps its customers digitally transform information-intensive business workflows.
In doing so Kofax customers benefit from faster time-to-value, increased competitiveness, growth, profitability, resilience and risk mitigation, with the use of cognitive capture, RPA, process orchestration, analytics, and mobile capabilities.
Streamlining complex invoice-to-pay processes
By acquiring Tungsten Corporation - a global B2B e-invoicing network - the combined efforts of both organisations will support organisations at any level of maturity to facilitate and streamline complex invoice-to=-pay processes.
Tungsten Corporation provides its customers with a single platform for onboarding suppliers, purchase order (PO) exchange, invoice processing, e-invoicing, compliance, and payment processing. Combined with Kofax's invoice processing and AP Automation portfolio the two will be able to provide a robust workflow and connectors to multiple ERP systems from SAP, Oracle, Microsoft, and Infor.
"Our SaaS solutions automate the processing of over 60 million invoices for more than 11,000 organizations around the globe. Adding Tungsten's e-invoicing and other capabilities will provide more comprehensive and higher-value invoice processing and accounts payable automation solutions to our customers. We're excited to welcome Tungsten and its employees into the Kofax family, as we lean into addressing growing enterprise needs for e-invoicing compliance driven by government directives rapidly coming into effect throughout the world," commented Reynolds C. Bish, Chief Executive Officer at Kofax.
"Finance procurement leaders are looking beyond traditional invoice OCR and workflow capabilities to modern e-invoicing, supplier management, and value-added services – accelerating how they pay and relate with suppliers. A full technology suite from Kofax will bring efficiencies to how they work with their suppliers, compliantly invoice, and focus on leveraging data to drive insights while reducing cost, concluded Paul Cooper, Chief Executive Officer at Tungsten.