JAGGAER continues to expand its autonomous commerce vision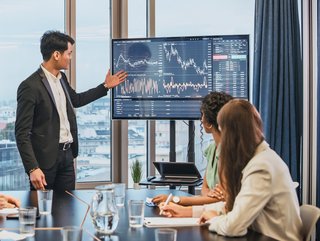 Leading procure-to-pay (P2P) solutions provider JAGGAER expands its autonomous commerce vision for 2022 and beyond by partnering with TealBook and Finexio
At the start of February 2022, JAGGAER announced its autonomous commerce vision for 2022 and beyond.
While JAGGAER very much sees autonomous procurement as the immediate future for the industry, where all routine tasks and the flow of data is automated through a digital mind for strategic recommendations, the procure-to-pay (P2P) solutions provider sees autonomous commerce as the next step beyond autonomous procurement.
"Building on the automation and technology that Autonomous Procurement brings, Autonomous Commerce unifies a network of buyers, suppliers and partners on one platform, to streamline how businesses buy and sell goods," explained JAGGAER.
"We don't just want to stop at procurement. We want to build a connected and intelligent ecosystem where the days of procurement putting out fires are behind us. Where the suppliers that prioritise quality and performance are rewarded. Where buyers and sellers are matched based on a number of automatically set criteria and where the entire buying process is as frictionless as possible," added JAGGAER.
JAGGAER partners with Finexio and TealBook
Further expanding its autonomous commerce vision, JAGGAER has announced two new partnerships with Finexio and TealBook. The two partnerships follow on from the company's acquisition of DocSkiff, an AI-powered contracts analysis platform.
JAGGAER and Finexio
By partnering with Finexio, a fast-grwoning digital accounts payable (AP) payments-as-a-service company, JAGGAER can expand its offerings to include the simplification and optimisation of business-to-business (B2B) payments.
Read now, nine ways fintech is changing B2B payments.
Branded as JAGGAER Pay, Finexio's B2B payment technology has been integrated into JAGGAER's source-to-pay (S2P) solution - JAGGAER ONE.
"Extensibility is a cornerstone of Autonomous Commerce. Enterprises want plug-and-play access to innovative solutions like Finexio, to accelerate their time to value. By automating the AP process, JAGGAER Pay will enable our customers to automatically capture discounts, generate cashback and extend payment terms, ultimately optimizing working capital. It transforms AP from a cost centre into a profit centre," said Jim Bureau, CEO of JAGGAER.
JAGGAER and TealBook
In partnership with TealBook, a leading provider of dynamic supplier data, JAGGAER can provide automated access to trustworthy data on global suppliers to its customers at scale.
Harnessing AI, TealBook gathers, predicts, and refines supplier data, building a comprehensive source of supplier intelligence. With this integration, JAGGAER can intelligently identify and recommend suppliers that align the cloest to the buyer's needs.
"Enterprises are scrambling to reduce their exposure to supply chain disruptions. y providing our customers with quick and easy access to alternative sources of supply, realised through our integration with Tealbook, we help them mitigate those risks. Simultaneously, by factoring environmental, social, and governance (ESG) qualifications into our supplier smart-match recommendations, we're helping customers to achieve their supplier diversity objectives," said Jim Bureau, CEO of JAGGAER.
"By combining TealBook's data with JAGGAER's leading S2P platform, we are eliminating the complexities and time-consuming tasks associated with disparate supplier updates. This will free up procurement and supply chain professionals' time to focus on strategic planning and decision-making, which is a central goal of Autonomous Commerce," added TealBook CEO Stephany Lapierre.