JAGGAER: Advancing Procurement Technology in Healthcare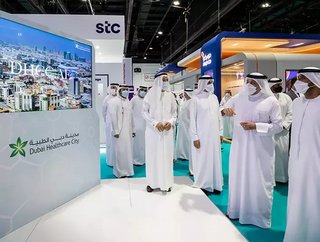 JAGGAER has highlighted the importance of advanced data analytics, artificial intelligence, and machine learning in healthcare procurement at Arab Health
JAGGAER has revealed the latest technological advancements in its cutting-edge, ground-breaking system at this years Arab Health, hosted by Informa Markets, as the industry-leading all-in-one procurement platform provider continues to provide support for the global healthcare industry as it struggles to recover from a year and a half tainted by the novel Coronavirus, and the ongoing pressure that it is putting on hospitals and pharmaceuticals. 
With new technology and innovation taking centre stage this year's edition of Arab Health, JAGGAER announced the launch of its new 'Digital Mind' strategy. The strategy features a core set of advanced strategies, including embedded intelligence, predictive data analytics, and real-time user guidance that can all be used to support healthcare procurement teams with the necessary and oftentimes difficult strategic decision-making involved in the acquisition process. It's set to better efficiency across the sector, reduce risk, and better customer service capabilities. 
The Exponential Growth of IoMT
This development comes at a time when the Internet of Things (IoT) has started to infiltrate all industries in an elaborate way. In a report published by Deloitte, it has been suggested that the global market for the Internet of Medical Things (IoMT) is projected to exceed US$158bn by 2022, with the IoMT market specifically in the MENA region, expected to hit US$9bn. 
Hany Mosbeh, Vice President of Sales Middle East & Africa, JAGGAER, said: 'The healthcare sector is increasingly adopting disruptive technologies into the IoMT ecosystem including artificial intelligence (AI), augmented and virtual reality (AR/VR), and robotic process automation (RPA). From a procurement perspective, these technologies are also being utilised in our systems, having far-reaching benefits for the healthcare industry.' 
JAGGAER's Digital Mind
The new Digital Mind strategy incorporates JAGGAER Adopt, Assist and Advise. The latter of which enables users to be more proactive in recognising potential areas of improvement and mitigating challenging situations such as supplier risk. By leveraging a combination of advanced predictive analytics, machine learning, and customer-specific business rules, JAGGAER Advise empowers procurement professionals to identify steps that could improve performance or results and take corrective action on behalf of users. 
The software also provides its users with data-driven actionable insights and recommends the next steps to mitigate the risk of supply disruptions, supplier qualification, performance issues, and underperforming sourcing events. 
Speaking at one of the sessions during the event, Microsoft Research's Chief Medical Scientist, Dr Junaid Bajwa, outlined the role of data in the healthcare sector, he said: 'Today's story is one of automation of processes, aggregation of data, moving to intelligent analysis and AI, and then repeating that cycle. If we get this right, it has the potential to reduce costs and support clinicians by unmasking occult disease types, generalising new associations and perhaps even generating new novel hypotheses and new mechanisms.'
Right now, JAGGAER supports over 120 healthcare organisations globally. They do so by modernising and transforming their procurement capabilities through digitalisation─an action that is propelling the industry forward at pace. To name just a small number of companies that JAGGAER services: Dubai Health Authority, Uniting Care, NHS England, HCA Healthcare, and Bright Horizons. 
'During Arab Health, we heard from a range of experts who highlighted the challenges directly linked to COVID-19, from developing enough vaccines to combat the infection to the flow of raw materials to make the vaccines. In an era of technological advancements in the healthcare industry that are saving lives, it is also important to utilise this technology from a business perspective so that we can identify future risk and improve performance', Mosbeh added.