Ivalua: The time is now to rethink SRM in procurement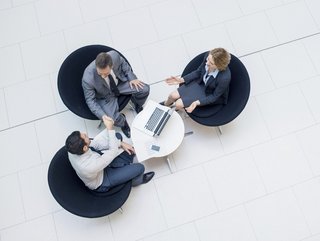 Discover why, according to software company Ivalua, the time is now for procurement to rethink their supplier relationship management (SRM) strategies
In the wake of COVID-19, the procurement and supply chain functions have been divided. It is clear to see those that have fair better than others when it comes to their response to such extreme pressures.
In a recent Ivalua blog, Arnaud Malarde, Senior Product Marketing Manager at the company, reflected that some chief procurement officers (CPOs) and procurement teams were able to quickly communicate and negotiate with their key suppliers reaching the 'supplier of choice nirvana'.
However, many organisations, including the big ones, continue to suffer. Malarde stated: "Supply chains don't build themselves and supplier relations have been put under extreme pressure in the unprecedented times in which we find ourselves living [...] Sourcing and procurement teams will need to up their game, again."
So what made these 'successful' organisations different?
Malarde highlighted that it is their attention to supplier relationship management (SRM) that gave these organisations during the pandemic their slight advantage.
"[The effects of COVID-19] showed that suppliers, whether they are strategic or start-up need to be treated strategically rather than tactically going forward," said Malarde.
He explained that it also became clear that in a volatile market of shortages and high demands, suppliers are crucial. But in this saturated market all suppliers whether strategic, preferred or otherwise, are now in a position to choose who they want to work with. "More than one Procurement department has learned this the hard way," said Malarde.
What does this mean for procurement?
Malarde explains the importance of not only identifying the top 1% of strategic suppliers and stopping there. He also stresses that really knowing your suppliers isn't limited to transactional information or legal or contractual requirements alone.
Ivalua offers three steps for effective supplier relationship management (SRM):
1. What do your suppliers do?
When it comes to being an effective procurement team, it's important to not only manage supplier relations but to know who the most innovative suppliers are - which are often startups.
"These start-ups seem to be where Procurement teams are finding opportunities for supply chain innovation, says Malarde.
2. Supplier information is key - but is it understood?
With most information gathered by procurement departments only being understandable to procurement professionals, it is therefore rare that business stakeholders understand the information.
While a lot of this information is key to understanding the buying process it doesn't necessarily provide much insight into the supplier specifically.
Although Malarde stated that: "Of course, it is important to know the number of orders there are for a given supplier, if this supplier is financially dependent and if it complies with legislation and negotiated contracts. But does this tell us about the potential for supply chain innovation, the value that they add to the business or any new services they have to offer?
He adds: "Above all, this doesn't give us our positioning among all of their customers. Are we high or low on their priority list, or even a nuisance? To whom will they offer their latest innovation? Who will they favour when there are shortages?"
All of this information is critical for effective supplier relationship management.
3. Ensuring relationships last
It is important for procurement functions to try to enrich the interactions had with suppliers.
Malarde explained: "Resolving operational issues as soon as they arise, throughout the year, is a prerequisite for getting out of this rut and starting to discuss innovation [...] This is a methodology already applied by businesses that innovate jointly with their suppliers."
Ultimately, supplier relationship management of the future will include managing a wider spectrum of suppliers; gaining better-value information; and having rich interactions.