Ivalua & C2FO help organisations better support suppliers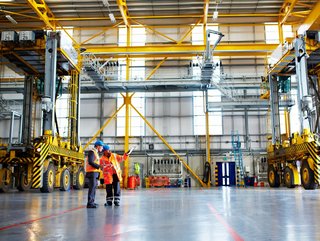 Spend management solution provider Ivalua has partnered with working capital platform C2FO to enhance intelligent supplier management and streamline costs
Announced by Ivalua - a global leader in cloud spend management solutions - the organisation has formed a strategic partnership with C2FO - a leading global platform for working capital.
Enhancing intelligent supplier selection
Following the outbreak of COVID-19, businesses have shifted their focus to costs, becoming more strategic about their payments. Recognising the importance of early payments as a powerful liquidity tool to bolster collaborative relationships, Ivalua and C2FO explain the drawback of executing the classic invoice-driven approach after the contacting event when it comes to realising their full potential.
C2FO's platform enables CFOs and CPOs to control their liquidity and yield captured, while Ivalua's solution enables organisations to select the best opportunities with same-day approvals and next-day early payments.
With their strategic partnership, the two organisations combined creates a dynamic Source-to-Pay (S2P) solution to improve access and the management of capital to turn cash into a more powerful tool for liquidity.
"Embedding payments was the first step and now we can help our customers generate even more value from their supplier relationships and focus on bottom-line growth," said Pascal Bensoussan, Chief Product Officer of Ivalua.
"We are thrilled to partner with Ivalua, a true market leader, and unlock access to a new convenient, low-cost source of working capital and liquidity for their clients and suppliers. C2FO's supplier-centric working capital platform is a natural complement to Ivalua's best-in-class source-to-pay platform. We look forward to creating new value for our joint customers and providing businesses with low-cost working capital vital to their success," said Allison Baker, Senior Vice President of Partnerships at C2FO.
The time is now to digitalise
According to a recent study conducted by Ivalua and Forrester Consulting, the two found that businesses must digitise their operations in a timely manner, as well as increase visibility into payments. These two trends were highlighted as key to influencing a supplier's willingness to collaborate and share innovations.
Ivalua's new strategic partnership with C2FO will not only improve supplier liquidity and supports financial health, but also strengthens relationships and solidifies a buyer's 'customer-of-choice' status.