Interos & ServiceNow partner to drive enterprise resilience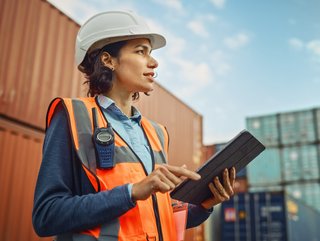 Two leading organisations in supply chain and procurement, Interos and ServiceNow, have partnered to drive enterprise resilience and risk management
Jointly announced by leading operational resilience company, Interos and leading software company, ServiceNow, the two have joined forces to provide best-in-class supply chain visualisation, risk management capabilities, and automated workflows.
What does this mean for supply chain and procurement?
Furthering its strategic partnership with ServiceNow, customers of the two will benefit from new integrations aimed at delivering global supply chain resilience.
Customers will be able to seamlessly access Interos' real-time, sub-tier supply chain insights via ServiceNow's platform for instant multi-factor risk assessments across their entire supply chain. With this service, organisations can track changes, trigger configurable automated workflows, and create more efficient and resilient supply chains.
"Our integration with ServiceNow is a natural extension of our commitment to help companies ensure operational resilience across all facets of their business," said Vinay Kapoor, SVP Product, Interos.
Kapoor added: "The supply chain is the heart of any organization and, as we have seen in the last two years, there is an urgent need to provide robust supply chain solutions that ensure business continuity and secure sustained long-term growth. Adding to this is the executive accountability and consumer focus on a company's ESG posture. This first-in-the-market integration with ServiceNow demonstrates the powerful solutions that can provide a comprehensive view of risk in a single platform."
Harnessing the power of AI
By harnessing the power of AI, Interos' SaaS platform allows its users to map, monitor, and model supply chains in real-time. In addition to AI, the use of automation helps customers to manage vendor risk by identifying sub-tier suppliers in the Nth tier, gaining risk intelligence and insights; understand the overall supply chain health; and preemptively identify areas of concern that require actions.
"Today's enterprises need real-time insight into the health of their entire global supply chain and the ability to act on any identified risks instantaneously," said Vasant Balasubramanian, VP and GM of Risk at ServiceNow.
Balasubramanian added: "The Interos integration into ServiceNow will help our joint customers gain visibility across their vast vendor and supplier networks and drive risk mitigation workflows for increased enterprise resilience."
For those using the new integrations between Interos and ServiceNow, customers can access six critical risk factors:
Finance
Operations
Restrictions
Geopolitical
ESG
Cyber