Icertis: Increasing speed of business in IT with CLM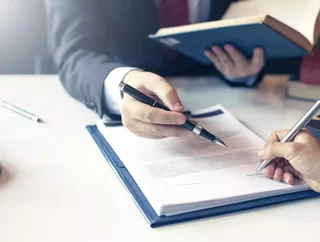 Icertis details the ways in which CLM can help IT companies and the professional services industry accelerate their speed of business
As the speed of business in IT and professional services accelerates, providers need solutions that offer the capability to react quickly to changing demands, or risk being at a serious disadvantage. 
But how can contract lifecycle management (CLM) help to increase business speed?
With the fundamentals of IT and professional services being customer service, delays equal bad business. So with consistent and on-time performance being a critical element of these sectors, it is vital for organisations to focus on ensuring that their core functions such as contracting are optimised. 
"Most client/provider relationships in the IT and professional services industry are governed by master service agreements (MSAs), which outline all key information for the relationship, including business units involved, customer and legal entity details, contract value, service, and payment and pricing terms," explained Icertis. 
"Once these documents are executed, an engagement letter (EL) must be generated for handover to delivery, capturing MSA and SOW information such as value, payment and pricing terms, and data security details. In other words, the entire commercial motion of these service providers is dictated by an ecosystem of contracts, with information that must flow down from the top-line MSA to the delivery EL."
The benefits of CLM
With the back-and-forth between and client and provider creating multiple steps, it is inevitable that one of these steps could cause delays. 
Reflecting on a previous customer challenge Icertis added: "This major technology services provider was using a manual contracting process to establish legal and licensing language with customers. Due to the inherent inefficiencies of the process, however, it was taking the company an average of five months to complete contracts, creating major delays in starting the engagement and delivering value for the client."
With these kinds of challenges in mind, CLM is becoming an emerging solution that IT and professional services companies are adopting to replace manual processes. CLM offers streamlined workflows which accelerate and error-proof the contract process. Contract data can also be tracked and performance can be optimised.
Other benefits of CLM include: 
Self-service contracting

A reduction of overheads

Improved cycle times

Rules-driven contract workflow, to ensure governance and compliance
"With a central repository for contracts, all stakeholders have appropriate access to the system, providing unprecedented visibility and streamlining review processes—even between departments. Bulk actions can be taken on contract templates and clauses to help companies stay compliant. 
"And after a contract is executed, organisations can use the system to track contract performance, including a global view of service level agreement (SLA) fulfillment with a single client or across the business. CLM allows organisations to turn their contract repositories into the single source of truth for business risk, compliance, and performance," Said Icertis.
To find out more, click here.