Icertis improves procurement contract visibility for Sanofi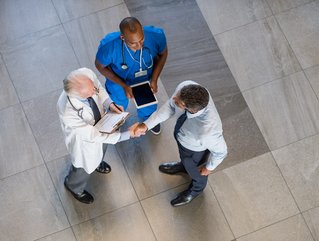 Icertis helps pharmaceutical company Sanofi eliminate contracting pain points and gain buy-side contract visibility to facilitate its global expansion
Who is Sanofi?
Founded in 2004, Sanofi is one of the top five pharmaceutical companies operating in over 100 countries and has an annual revenue of US$37bn.
Being a social and sustainability-conscious company, Sanofi is dedicated to 'Innovatively chasing the miracles of science to improve people's lives'. The company aims to transform the practice of medicine by providing life-changing treatment options and life-saving vaccine protection to millions.
Optimising procurement with Icertis Contract Intelligence (ICI) solution
Struggling to manage its contracts and enforce consistent standards across the countries it operates in, Sanofi's contract performance and visibility varied from market to market.
In search of a solution that would streamline and standardise its operations, as well as provide the ability to effectively manage its contracts, enhance predictability and increase the speed of cycle times, Sanofi turned to Icertis.
Implementing the ICI platform
Working with the leading contract intelligence solution company to eliminate contracting pain points and improve global visibility, Sanofi has successfully implemented the ICI platform to govern all procurement and buy-side contracts globally.
With this implementation, the pharmaceutical company can keep track of the number of contracts that need managing, and the information included in the contracts on a global scale.
"Now, executives can measure contract cycle times, including how long it takes to generate, approve, and execute a contract. Decision-makers can exercise greater discipline in the contract process, and determine the who, what, and when of each new document," commented Icertis.
With this implementation, Sanofi was also able to easily integrate the ICI platform with its SAP and Coupa P2P solutions generating greater visibility into the procurement contracting process.

The benefits of implementing intelligent contract solutions
With this implementation, Sanofi has gained a 50% reduction in contract cycle time, which has, in turn, generated a faster speed to market and improved visibility into the contracting process.
Following the success of this implementation on the buy-side, Sanofi has begun to look into the usefulness of implementing the ICI platform into the sell-side of the business and the healthcare professional contracting.
"ICI forced us to be more disciplined in terms of the contract management process: Who does what, and when," said Céline Arquizan, Head of Strategy and Development for the Contracting Center of Excellence, Sanofi.
To read the case study, click here