How will the P27 Initiative improve cross-border payments?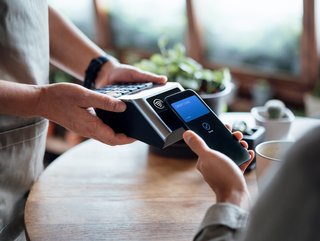 Everything you need to know about the P27 Initiative and how it will improve cross-border payments for both businesses and customers in the Nordic region
Established in 2017, the P27 Initiative began as a joint Nordic bank project committed to creating one common state of the art payment platform for the Nordic countries. In 2019, an interim company was established and an agreement was signed with Mastercard to operate the platform.
As P27 continues to develop its clearing platform with Mastercard, the initiative's next steps will be to seek and obtain the necessary clearing licence and merger filing approvals, with ambitions to go live with the first transactions in 2022.
The name P27 derives from its ambition to improve payments for the 27 million people inhabiting the Nordic region.
The world's first real-time, cross-border payment system in multiple currencies
Dedicated to building the world's first real-time, cross-border payment system in multiple currencies, P27 was formed between Danske Bank, Handelsbanken, Nordea, OP Financial Group, SEB, and Swedbank to explore the possibility of a pan-Nordic payment infrastructure.
Crucial to the successful integration of financial services and the economy as a whole, P27 aims to break down barriers for trade and financial interactions between the Nordic countires by making payments more efficient.
The initiative plans to drive the development of Nordic standards for payments, improve customer experiences with cross-border payments, and provide tangible benefits for Nordic societies.
With its vision, P27 will align its standards with the Single Euro Payments Area (SEPA), helping to further harmonise the payment landscape in Europe and provide the foundations for future developments with its open-access, common infrastructure.
Benefits of the P27 Initiative:
Real-time, batch, domestic, and cross-border payments
Quick and low-cost transactions on a secure and versatile platform
Instant flow of payments between people and businesses
The platform will initially be available for Denmark, Finland, and Sweden, but has been designed to expand to the rest of the Nordics to strengthen the region's payment ecosystem as well as drive growth and development.
"Making cross-border payments for businesses should be as easy as sending a text, and that is what P27 is all about. The initiative means enabling real-time payments, irrespective of currency, bank, or country. It will usher in the next generation of innovation in payments, bring down barriers to trade and encourage innovation within the Nordic region," commented Anders Fohlin, Group CFO at Medius.
Ensuring compliance with P27
Fohlin warns however of the potential 'admin headache' should businesses not be compliant with the P27 Initiative.
"For businesses that are not P27 compliant, it could create an admin headache. The accounts payable team will have to tackle payments to invoices and this is often at the bottom of a long to-do list. But this work is absolutely critical with the transition to P27. For companies that aren't compliant this means they will not be able to make file payments," commented Fohlin.
Medius provides four key pieces of advice for those looking to ensure compliance with the P27 Initiative:
Establish a small team - For those looking to become compliant with P27, organisations should look to create a small team tasked with the ownership of the process.
Be aware of fraud - Businesses should be extra vigilant in times of change, assessing invoices and identifying anything out of the ordinary.
Adopt technology - AP automation can help organisations to reduce the load when it comes to regulation changes, such technology can help ensure automatic compliance. AI and machine learning can also be beneficial to organisations to identify fraudulent activity.
Think ahead - With the help of the P27 Initiative, businesses in the Nordic region will have access to greater opportunities to expand their operations abroad as well as offer new services. Medius believes that there will be an early mover advantage for those that are ahead of the curve.