JAGGAER: How to reduce contract lifecycle management risk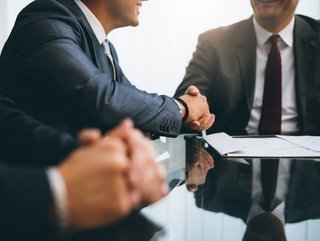 JAGGAER's Amen Reghimi, discusses the digital advancements improving contract lifecycle management and how to effectively manage potential security risks
Fundamental to the procurement process, contracts directly impact an organisation's savings, supplier relationships, risk exposure and overall performance. Businesses use contract lifecycle management (CLM) to optimise value throughout a contract's creation, review, approval, renewal, amendment or termination.
"Companies can have up to 40,000 active contracts at a time, meaning thousands of different buyer-supplier relationships, rates and risks," explains Amen Reghimi, VP of Product Management at global procurement technology company JAGGAER.
Reghhimi adds that If contracts are not properly managed organisations run the risk of missing out on negotiations that can lead to savings, and the opportunity to prevent unnecessary maverick spend. "With effective CLM organisations can ensure they remain on top of important dates, vendor compliance issues, or when a supplier isn't sticking to the contract," says Reghimi.
"How effectively an organisation manages its contracts ultimately determines the effectiveness of their procurement strategy, risk management and revenue performance," says Reghimi.
Digital advancements in contract management
Manually managing a high volume of contracts is costly and time-consuming, and can lead to errors, missed opportunities for savings, and substantial revenue loss. But, says Reghimi, "AI is changing this, and helping organisations reclaim value."
By automating demanding manual processes, procurement can help teams focus on key priorities. AI and machine-learning capabilities can now go beyond basic templating and generate entire contracts. It can even integrate specific clauses based on supplier profiles, as well as details from the request for proposal (RFP).
"Smart approval-routing that identifies where team members need to sign-off, and which team members need to do this, significantly streamline the approval and renewal process," says Reghimi.
With advanced CLM solutions, organisations can use spend analysis platforms to monitor a contract's value over time, detect maverick spend and identify similar products, with a view to offering on-contract replacements.
"AI's ability to quickly digest data, pick up on certain phrases within a contract and offer recommendations to edit certain terms and conditions are helping organisations proactively mitigate risk," he Rehhimi says.
He adds: "When procurement teams have tools that cut through the administrative work of contract creation, negotiation, reviewing and renewal, they can prioritise managing strategic relationships with suppliers. As AI becomes more powerful, we'll see CLM tools save teams more time and also play a larger role in procurement strategy."
With digital advancement comes the risk of cyberthreat
While digital advancement offers many positives it is not risk-free, particularly with regard to cybersecurity.
Contract management security can be a blind spot for organisations. "When it comes to cybersecurity, all data is valuable and every industry is a target," warns Reghimi.
He adds: "It's vital leaders ensure end-to-end security across the procurement process. While tools such as AI and predictive analytics can help minimise financial and reputational risk, more digitalisation increases the likelihood of cyber risk."
And because procurement teams increasingly have to deal with large amounts of sensitive corporate and supplier data, cyberthreats are becoming more common, and increasingly high-stake. Such as the 2020 SolarWinds breach, when a group of hackers thought to be backed by the Russian government penetrated thousands of organisations globally, including the United States Federal Government. Attacks like this can disrupt multinational supply chains and can have lingering effects.
With such vulnerabilities in mind, Reghimi says that it is up to procurement teams to implement security practices that protect confidential data and supply chains. Conducting detailed security reviews of each supplier's security practices and their technology vendors should be just as important as reviewing your own, he believes.
Addressing cybersecurity risks in contract management
By using CLM solutions in a threat landscape, procurement faces challenges concerning the confidentiality, integrity and availability of data.
"Businesses must evaluate both their technical and security capabilities to ensure data is protected," insists Reghimi.
He adds: "Maintaining a central, password-protected contract repository is a critical step toward keeping contracts safe. Rather than store them across separate folders, or in multiple formats, establish a protected digital repository. This reduces the risk of unauthorised individuals accessing information. A repository also offers greater visibility, which can prevent bottlenecks and missed deadlines," he adds.
Another way in which procurement can make contract management more secure is through identity-based security and access.
"The ability to set role-based permissions around viewing or editing contracts prevents leaks, while also empowering teams to share data without violating privacy or sensitive information," Reghimi says.
He adds that It's also important to keep up to date, and compliant, with ISO security standards, in order to maintain system integrity.
"Procurement functions can also leverage e-signatures to create digital records, and ensure personal authorisation, as well as data encryptions to keep sensitive contract information secure," he says.
On a final note of caution, Reghimi warns that "no application does it all," and says vendors should follow stated security requirements "with no compromise."