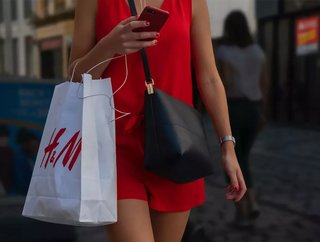 H&M is blazing the trail in applying AI in the fashion retail industry
Realising there was a gap in the market and that AI could present a competitive advantage, H&M saw an opportunity to take a lead position. 
"We were, of course, very good in some aspects, like CRM, like buying, controlling and the traditional aspects of retailing. In the past, when we were buying too much, we could just open a new store, but we wanted to be more precise. We wanted to minimise waste and really harness the value of AI," said Errol Koolmeister, product area lead engineer for AI Foundation at H&M.
In 2016 H&M started with AI at the group level, leading to the launch of the first use cases, selected based on value and feasibility. Koolmeister explains, "We wanted to pick the low hanging fruit, the biggest fruits. First, we didn't have the capacity to run these type of use cases internally. When you're just starting out, you don't have the amount of people that's required to drive an AI use case at that scale, so we went with an external consultancy firm. We got approximately 100 resources in and started focusing on value. That was the key aspect all along. Let's not build the most advanced models; let's build the ones that generate some sort of uplift and bring the value back so we can keep funding these type of initiatives".
Within the first year, the initiatives were self-funding. By 2018, AI had its own function and resources, including budget and staff, becoming the first new corporate function in H&M in over ten years.
When Covid-19 hit, instead of slowing down, the company decided to pick up speed.
"In the middle of our great plan, COVID kicked in," said Koolmeister at the AI Business Week event. "We decided we really needed to push forward with everything". H&M's vision became to "make H&M Group the industry leader in applied AI with scalable and integrated solutions covering the entire value chain".
Objectives were to reduce time-to-market for use cases, provide AI tools to all product teams, improve AI literacy and contribute to an increased skillset in tech, as well increase outputs such as demand forecasts for all. However, the much talked about talent gap suddenly became very real. 
Koolmeister on The Very Real Talent Gap
"Even [if] we put in a lot of money, we still wouldn't have the resources because there truly is the war for talent. In the use cases that we were building, we realised there was some basic duplication. They were moving fast, and they were agile, but given that we did seven or eight use cases, all running independently and autonomously to provide value, there was a lot of things being invented over and over again. We also saw in the beginning that there were long development times. Even though time-to-value was relatively short compared to some other cases I've heard, we thought that 12 months was too long. We wanted to bring that down into weeks.
"We also realised there was a lack of engineering knowledge. Of course, you could hire a lot of engineers into AI, but if the organisation wasn't really ready to take it over and run with it, that was hard. And we also thought that our process of starting new cases was relatively inefficient. We wanted to become a machine to start doing things again and again and again… What we realised as well was [that] there was a relatively low data and AI literacy across the organisation".
Democratizing AI
"Fountainhead" is H&M's platform designed to focus on "democratising" AI throughout the company and intended for use with hundreds, possibly thousands, of use cases throughout the organisation.
"We wanted to make AI available across the entire H&M group," said Koolmeister.
Facilitating scalability was the key for H&M to more deeply incorporate AI into the enterprise. "For us, it was mainly about creating foundational teams that facilitate the scale of AI capabilities," Koolmeister said. "Rather than going by use case to use case, we focus on training and development."
Building foundational capabilities included exploration and research, knowledge capture and management, training and development, quality assurance, AI risks and ethics, data science tools and supply chain and vendor management.
Koolmeister says the framework delivered value by reducing time-to-market for use case development by 50 per cent. That 12 months he complained about? Well, it's now six.