Gartner recognises SAP as leader for Procure-to-Pay suites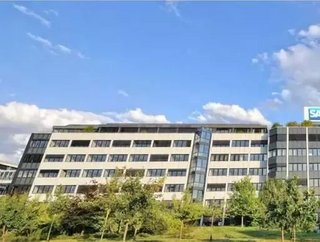 Gartner's 2020 Magic Quadrant recognises SAP as a leader for its Procure to Pay (P2P...
In an announcement made by SAP, the company has been recognised by Gartner as a leader for its Procure-to-Pay (P2P) suites in the .
The announcement marks the fifth consecutive time that Gartner has recognised SAP as a leader for P2P solutions. In its report, the firm evaluates ® and ®.
Alongside the evaluation of SAP, the report defines the P2P market as "integrated solutions with automated workflows to request, procure, receive and pay for goods and services across an enterprise. These solutions are marketed as suitable for processing, at a basic level, all types of spending including indirect goods, direct goods and services P2P suites optimize the purchasing process, resulting in improved financial controls, process compliance, cost savings (or cost avoidance) and mitigated risk." Gartner also states in the report that "growing pressure to reduce spend, drive compliance and improve efficiency continues to propel interest in the P2P suite market."
In its , Gartner evaluated 14 P2P providers, placing SAP in the leaders quadrant due to 'its completeness of vision and ability to execute'.
"The experiences of this past year have put a spotlight on the importance of agility in procurement to manage unexpected disruption SAP is uniquely positioned to respond quickly to changing market conditions and is the only provider that can help businesses manage all categories of spend. With process-level integrations across SAP Ariba solutions, SAP Fieldglass solutions and SAP S/4HANA, we will help our customers become intelligent enterprises and deliver business outcomes that propel growth and innovation during this challenging time," commented Baber Farooq, senior vice president, Product Strategy, SAP Procurement Solutions. 
Earlier in the year, SAP's P2P solution suite ranked at number one in the 'services focused use case' section of Gartner's Critical Capabilities for P2P Suites report, scoring 4.32/5. Both SAP Ariba and SAP fieldglass are part of the company's larger intelligent spend and business network portfolio from SAP, which includes SAP S/4HANA® functionality for operational procurement and SAP Concur® solutions.
For more information on procurement, supply chain and logistics topics - please take a look at the latest edition of .