Five minutes with Jack Macfarlane, CEO/Founder of DeepStream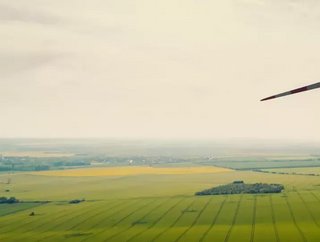 Procurement Magazine sits down with Jack Macfarlane, CEO/Founder of DeepStream discussing sustainability and technology's role in driving ESG Initiatives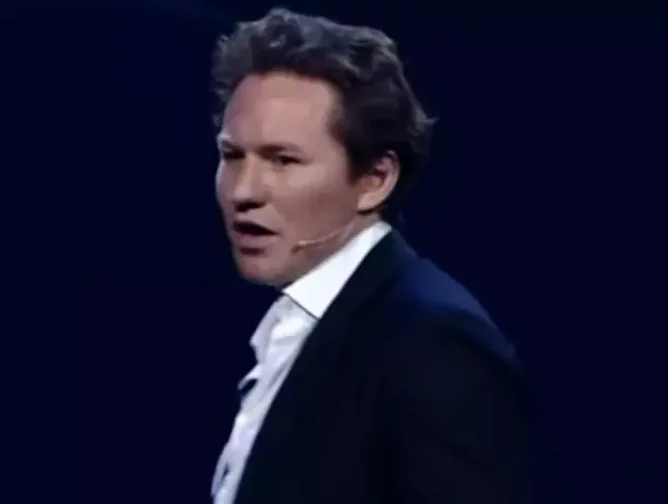 Could you talk to me about the current sustainability landscape, what are the core challenges in procurement?
The biggest challenge in sustainable procurement today is that a majority of corporations still lack full and crucial visibility of their supply chain and procurement processes. Currently, too many vital details are lurking in forgotten email chains and rigid spreadsheets, in effect tying a blindfold around management teams. Some business leaders even believe that as long as they keep their own company's sustainability pledges, they are conducting green business. This is a major problem because, as we all should know, you're only as green as the suppliers you work with.
Another challenge is that up until recently there have been few control mechanisms for good practice and governance. Those more archaic procurement processes are virtually unauditable and that has by default made procurement an opaque sector.
What is needed to overcome these challenges? 
In order to succeed in delivering on ESG, corporations need to move away from only looking at their own activities, and toward scrutinising the supply chain they are reliant on. With complete transparency in the supplier selection process, we can make smarter purchasing decisions and pick partners who align with our values. To do this, businesses must have a complete overview of how, and on what criteria, their procurement departments are selecting suppliers. 
While procurement's digital transformation is long overdue, it would thankfully seem as if we are now in a period of rapid change. The industry is waking up to the challenges those archaic systems pose, at the same time as new technology is simplifying processes and opening up for a whole new level of visibility. The progress we are seeing is certainly reassuring.
But changes must also be made on a policy level. Policymakers need to acknowledge that measures to reduce carbon must align with existing procurement and innovation systems. To reach higher levels of ambition for carbon reduction, institutional structures need to be changed. If clear ESG standards and regulations were put in place alongside this more transparent procurement RFx process of evaluating suppliers, the pressure on the supplier market to go green would increase and be commercially incentivised. 
Where does technology sit in helping organisations to drive sustainable practices in their procurement? 
I'd argue that technology sits at the very heart of sustainable practices. Ultimately, better digital tools lead to greater transparency, meaning that both buyers and suppliers have nowhere to hide when it comes to emissions. This will without a doubt accelerate our collective journey towards net-zero.
How can AI-powered technology support procurement's ESG commitments, and w

hat makes this kind of technology different from other types of technology, what makes it the go-to solution above others?
One of the biggest challenges for any corporation to uphold its sustainability goals is to know that these align with those of the people they do business with. To find these suppliers, procurement experts need to be able to identify the right businesses to collaborate with in a simple and efficient way. AI-powered technology is about making use of very large volumes of data in order to make predictions, and learning and improving as the volume of historical data collected increases. 
We are working on making use of the large volumes of aggregated data information flows which suppliers provide on our platform, from enhancing their business profiles to data they make available within previous RFxs, allowing our technology to provide supplier suggestions to new buyers as they go out to tender/ RFx for new business. This helps to connect the most suitable buyers and suppliers on our platform, matched on criteria such as sustainability pledges, for example.
It is our mission to create the world's most effortless RFx technology for faster, simpler procurement. With years of experience and tonnes of aggregated data as a result of our growing partner and user growth and engagement, the integration of AI into our technology over time allows us to deliver a more transparent ecosystem, delivering more and more value to our buyer partners as our network grows.
But is it just down to technology? Is a collaborative effort needed in order to truly be successful? 
The system is only ever as good as the people who are using it. To reach net-zero will require a collaborative effort, using the best tools we have, digital or otherwise. 
AI is still an emergent technology and the human brain is still more sophisticated than the machine learning software that most companies are using. When conducting a search, a human user will still know best what they are hoping to get out of the results. Building on this, we designed DeepStream to be a user-focused product, but we firmly believe that introducing AI into this very human process can augment (rather than replace) the experience, and certainly make the process quicker and more efficient. 
How do you see sustainability progressing in 2022?
Considering the fact that nine big companies, including retail giants such as Amazon, Unilever and IKEA, are pledging to achieve zero-carbon shipping by 2040, I think it's clear that a sustainability focus is only going to become more important in the procurement sector. The only way we will be able to make good on these pledges is by using new and innovative tools as and when they become available to us.