Five Minutes With: Interos CEO, Jennifer Bisceglie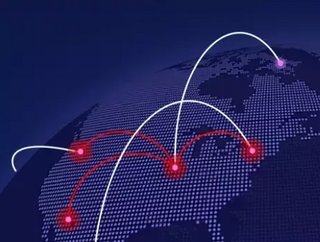 Procurement Magazine sits down with Jennifer Bisceglie, Interos CEO on operational resilience in procurement and AI's role in driving this
Please could you start by introducing yourself and your role?
I am Jennifer Bisceglie, the CEO and founder of Interos, the operational resilience company. Interos provides technology critical to building supply chain resilience for Fortune 100/500 companies and government agencies including the U.S. Department of Defense and NASA.
Since founding Interos and throughout my career, I have strived to redefine how the global business community and national governments think about supply chain risk and resiliency. To this end, I have encouraged the use of intelligent technology to build this resiliency and have introduced an industry-first artificial intelligence (AI) and machine learning platform that provides supplier visibility deep into an organisation's extended business ecosystem. 
The Interos cloud platform allows companies to manage their supply chains through enabling instant supply chain mapping, monitoring, and modelling that eliminates risk and improves business performance.
How did you find yourself to be in the procurement/supply chain industry?
I started Interos in 2005 to solve a singular problem: Businesses don't really know who they are doing business with. At that time, companies were just starting to consider the problem from a technology perspective but investing in technology that was within the building, such as inventory and transportation management systems. 
Still, they didn't understand that as we were off-sourcing manufacturing, we became part of a highly interconnected and interdependent global economy and that doing business with companies and countries around the world can have significant hidden risks. In 2020 with the worldwide pandemic, major corporations and governments were threatened with missed earnings, production failures, and an onslaught of supply chain-based cyberattacks. These events laid bare the fact that our global supply chain is highly efficient but deeply vulnerable.  
What are the core tenants of operational resiliency?
Operational resiliency is best defined as the ability to continue providing products or services in the face of adverse market or supply chain events. It is vital to the functionality of any business that operates on a global scale or relies upon global supply chains. 
There are three core activities companies need to undertake: Map, Monitor, and Model.
Companies and governments must map critical supply chains in their entirety to understand not just their immediate supplier's level of risk but the risk inherent to everyone further down the supply chain. To do so, these organizations must adopt tools and processes that enable continuous monitoring of those connections.  
As we've seen, the level of risk in a given supply chain can change overnight. Still, most companies check in on their suppliers once a year – if that. That's why it's imperative to constantly monitor them and the risk factors that impact their ability to operate. 
Lastly, businesses and governments need to model risk scenarios. They must create a plan for possible "black swan" events – major disruptors like pandemics, natural disasters, or geopolitical changes – to ensure operations continuity during crisis times.
What will be AI's role in achieving operational resiliency?
AI stands to play a pivotal role in building enterprise operation resiliency. AI-powered technology can provide visibility throughout a complex, multi-layered business ecosystem built into one system that differentiates between different risk elements. This technology allows companies to map and model supply chains deeper and further – to view and know everything, everywhere, about their business relationships, in seconds. With this AI technology, organisations can address supply chain risks before any operational fallout occurs. 
What has driven the need for procurement and supply chains to be more resilient?
Simply put, the world is becoming more chaotic, while supply chains are becoming more complex and therefore more fragile. Recent years have seen multiple supply chain shock events that have added strain to enterprise trade routes – from COVID-19 to Brexit. Even comparatively small events, such as the container ship blocking the Suez Canal, have exacerbated the supply chain bottleneck. Each shock event compounds the problem adding to the supply chain backlog and increasing disruption. 
Modern supply chains are made especially vulnerable through their complexity. For example, the computer chip supply chain – of which there is a global shortage – is highly complicated and interconnected. The production of a single computer chip often requires more than 1,000 steps passing through international borders over 70 times. This complexity makes the disruption of supply chain shock events even more damaging, as the lines of global trade are already brittle, and one point of weakness can impact entire industries.
Is technology alone the answer?
Supply chain visibility and operational resilience technologies can alleviate the crisis. However, technology alone cannot solve supply chain disruption despite being a major asset. We need policies that foster supply chain information sharing across industries and between industry and government to improve transparency. Not only do governments and businesses need that visibility, but they also need the insights to model these kinds of interruptions. 
We need stricter requirements for doing business with governments and shared international commitments to transparent and sustainable supply chains. Supply chain resiliency is, after all, not just a business concern but one of national importance.
In the private sphere, ensuring operational resilience at the corporate level needs to start with C-suite executives of large enterprises gaining an understanding of the salience of implementing a process to map and continuously monitor the global supply chain. 
Ultimately, although the technology exists to ensure operational resiliency, cultural changes must be encouraged to drive its use. This will become easier as supply chain shocks persist and those that do invest in resiliency platforms pull ahead of their competitors.