Five Minutes With: IBM's CPO, Bob Murphy (Part 2)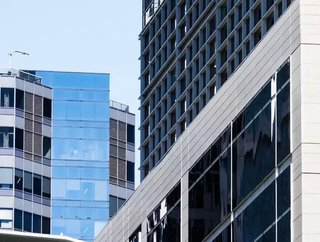 Procurement Magazine sits down with IBM's CPO, Bob Murphy to discuss the modernisation of Source-to-Pay (S2P)
What is driving the CPO's push for modernisation and digitalisation?
Ultimately, it comes down to revenue and growth, improving speed and productivity, and selecting suppliers that provide a competitive advantage, all while protecting the brand. To do those things effectively, procurement processes need to be digitalized from source to pay to provide visibility and insights to make better decisions, enable automation and AI to improve productivity, encourage collaboration and innovation, and reduce risk.  
Where is further innovation needed in Source-to-Pay solutions?
Innovation is a continuous process driven by changes in the marketplace. Currently, Source to Pay solutions need to look beyond just software and focus on broader set of enablers, such as best-in-class processes, setting up the right data foundations and measurements, promoting a continuous improvement (agile) mindset to quickly adopt best practices, and focusing on areas that will enable extreme digitization.
What foundations will be needed from procurement/supply chain to optimise the effectiveness of Source-to-Pay solutions?
Procurement needs to provide clear communication of priorities, outcomes, policies, and governance in order to optimize Source to Pay solution implementations.  Only with effective implementation and optimization, including strong executive sponsorship and data-driven management systems, can we reach the desired outcomes.  
How important is data when it comes to Source-to-Pay solutions?
Data and analytics are absolutely critical and foundational for effective Procurement and Supply Chain transformation. It enables us to measure what matters and affect timely changes in strategy and execution. What prompted the more recent phase of our transformation was access to data – access to our own enterprise data and incorporating real-time market intelligence and 3rd party data so we can make more strategic decisions in how we source, how we buy and how we pay.  
We have a Chief Data Officer who is responsible for our S2P data strategy.  I think we're one of the few companies that has that unique role in Procurement.  And, we have a S2P Analytics team that standardizes and enriches our data, so we not only have visibility to our spend, but we have real-time insights for contract analytics, for negotiating with suppliers, for setting payment terms, for mitigating risk, etc.