Five Minutes With: IBM's CPO, Bob Murphy (Part 1)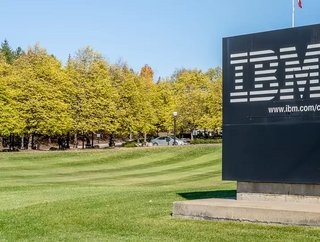 Procurement Magazine sits down with IBM's CPO, Bob Murphy to discuss the Source-to-Pay (S2P) landscape
Please could you start by introducing yourself and your role?
[Bob Murphy] I joined IBM in Greenock, Scotland) in 1978 and earned a Masters Degree in Manufacturing Sciences and Engineering in 1983. Until the late 90's I held various engineering and management positions at IBM Greenock. In the 2000's, I held various roles in Procurement and moved from Scotland to North Carolina. In 2014, I became IBM's Vice President of Supply Chain and Chief Procurement Officer. My focus since then has been on improving the way we do things in Procurement, by improving processes and applying technologies to help us "listen for need and act with speed" in support of our stakeholders.
How has the procurement/supply chain landscape changed in the last few months? 
In both Procurement and Supply Chain, our focus hasn't changed in recent months compared to, say, a year ago.  We are still focused on working smarter and faster; in other words, improving productivity, reducing cost, optimizing cash, innovating, providing a better stakeholder experience, etc.  We also want to ensure we have strong employee engagement to keep our procurement professionals happy and moving forward in their careers despite the challenges of working remotely. And, we have a continued, but now more visible, focus on ESG.  Those fundamentals haven't changed. We have suppliers' slower deliveries and backorders due to pandemic-related supply and worker shortages. We recognize that employees are looking for meaningful change.  Our stakeholders are paying more attention to our efforts in sustainability.  And, the cost of goods and services are increasing in many areas. But, with a continued focus on the fundamentals, we can take those challenges in stride.  
Where can Source-to-Pay solutions provide the most value for procurement/supply chain leaders?
Source to Pay solutions can provide the most value by minimizing manual effort throughout the source to pay process – not just by providing a platform for selecting, buying and paying – but by reducing effort every step of the way.  End users shouldn't have to experience the solution's backend complexities.  Source to Pay solutions should also make it easy to integrate complementary best in class applications, such as for analytics, risk monitoring, et cetera, so that the solution can grow as the organization grows in digital maturity.
Where do you see Source-to-Pay solutions stand to benefit procurement/supply chain functions further in the future?
In a post pandemic world, Source-to-pay solutions will continue to evolve and enable procurement and supply chain organizations to take change and disruption head-on by helping to accelerate extreme digitization and setting the right data foundations and insights to unlock new value.
How can the Source-to-Pay (S2P) function contribute effectively in shaping the current increased focus in ESG?
We have had a number of sustainability programs in place for many years, in fact, our Supplier Diversity program was one of the first of its kind and is considered best in class.  But, instead of sourcing responsibly simply because it's the right thing to do, we are now expected to meet higher targets, either set by ourselves or by the industry, on programs for energy and emissions goals, conservation and pollution prevention, social responsibility and the like.  ESG programs have gone from being a slight competitive advantage at best, to a requirement for many customers.  That means we need to be able to measure and track ESG compliance and KPIs not only for ourselves, but farther up the supply chain, requiring data, governance, automation and AI to reduce the impact of those efforts on our staff.
Not everyone has visibility to their tier 2 suppliers; mapping is cumbersome and suppliers can be slow to respond to requests for that info. We scrape data on our suppliers' sustainability and responsibility positions and use that info so we don't have to guess or just take the suppliers' word on their conformance.  Those supplier decisions can then be data-driven. A company's Procurement and Supply Chain decisions, with regards to sustainability and responsibility, have an impact on their reputation.  Furthermore, without visibility and traceability and integrating 3rd party data, it's difficult to predict, mitigate or pivot to ensure sustainability.  This is a great example of Procurement providing real value to the organization.  By laying the right ESG data foundations and integrations from internal and external sources, Source to Pay can help accelerate Procurement's ESG outcomes with minimal manual tasks.