Empowering employees & suppliers with advanced P2P solutions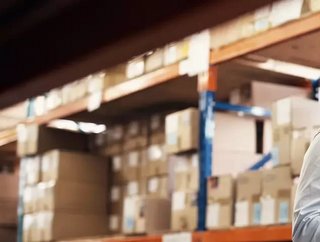 Gartner's William McNeill and Ivalua's Alex Saric discuss all things P2P including innovations, collaboration, sustainability, risk management and more
AS: Alex Saric, Smart Procurement Expert at Ivalua
WM: William McNeill, Research Director, Gartner Supply Chain Practice
What are the core functions of procure to pay (P2P)?
AS: Procure-to-pay (P2P) is – put simply – the function that allows an organisation to request, buy, receive and pay for essential products and services. Done right, P2P solutions can empower employees and suppliers, simplifying the buying experience, providing transparency, optimising cash management, maximising compliance and managing spend effectively.
How are leading P2P organisations enhancing their offerings with advanced technologies (AI, real time analytics etc.)?
AS: Advanced technologies are greatly enhancing the value of spend management technologies, P2P included. Once viewed as nice-to-haves, as the technologies mature, they have become vital to realising the full potential P2P solutions offer.
For example, AI is improving the user experience and adoption through virtual assistants, such as Ivalua's IVA, that quickly guide users to the goods and services they need.
Decision-making is improved by advanced analytics which bring together data from suppliers and stakeholders, drastically improving visibility into spend and enabling suppliers to share their data more effectively. 
Automation is also being improved by advanced technologies such as modern automated eInvoice processing tools that can convert file types and remove duplicates, capturing invoices in a single hub that will make checks on tax compliance, authenticate invoices and simplify the process for accounts payable. This frees up time for employees to spend on higher-value activities.
WM: This year we saw vendors across the board improving their use of AI in several areas including conversational platforms to enhance search and interactions with suppliers, improved document handling, and spend analytics. AI is also used in risk mitigation to determine the impact of adverse events on the supply chain including predicting potential financial distress in suppliers or their ability to fulfill orders on time in full.
Advanced technologies help more mature companies continue to get value out of their investments and move from purely transactional processes to more value-added ones (ex: supplier relationship management and risk mitigation), but the fact of the matter is there is still tremendous value in simply automating a manual process. Automation yields both time and money savings that can be redirected to other areas of the business that require more advanced decision making.
How can organisations benefit from collaboration in the P2P process?
AS: Collaboration has become increasingly vital for procurement, both with other departments such as finance, and with suppliers. Today's top business challenges benefit from collaboration in the P2P process. For example, supply continuity can be improved by collaborating with suppliers on planned orders and forecasts. Suppliers regularly point out that they are more willing to share innovations with customers that provide timely and transparent payments. And reducing a businesses' carbon footprint requires collaboration on targets, improvement plans and alternate product options with environmental impact details.
This is an area of significant differentiation for P2P technologies. Point or legacy P2P solutions often struggle to drive supplier enablement, lack collaboration capabilities and integration with other steps in the procurement process where critical information is captured. P2P solutions that are tightly integrated, make it simple and cost-free for suppliers to join and enable secure, efficient communication and information sharing greatly improve collaboration and, as a result, position businesses to succeed in today's volatile market.
For example, by adopting Ivalua's cloud-based P2P solution, Maxim Healthcare was able to onboard more suppliers in just 8 weeks than in the previous 7 years with a legacy system. This drastically improved efficiency, visibility, and control on spend.
WM: Collaboration in P2P allows buyers and suppliers to create more accurate pricing, forecasts and delivery dates. This type of assurance (seeing the data in a cloud-based platform) cuts down on a lot of manual back and forth by email and phone. Some procurement professionals spend more than half their day simply fielding inquiries from suppliers on the status of events. P2P systems can make 90% of that manual work disappear.
As the volatility of procurement and supply chain increases, how can P2P solutions help procurement leaders increase visibility, manage risk, and be more sustainable?
WM: P2P solutions can offer greater visibility into PO acknowledgements, invoice and payment status. A buyer can track how quickly and how often a supplier acknowledges a PO for example. Suppliers often gain visibility into the status of their payments. Suppliers like to know when they're getting paid because the amount of cash on hand often affects their decisions on what to make and when.
Risk takes a variety of forms including performance, financial, environment and social. P2P systems that incorporate risk data can help procurement professionals make better decisions on which products to buy from whom and limit the amount of risk exposure. If given a choice and all other things being equal, a procurement professional will always select a supplier with a better on-time delivery rate. Or a supplier that is in better financial standing. Or one that doesn't appear on a terrorist watch list. Who wouldn't?
Sustainability applies to both the procurement group itself and the company overall. In other words, P2P solutions help a procurement organisation become more efficient and strategic thus contributing to their own sustainability. And the solutions help procurement professionals select more sustainable products and suppliers which helps the overall company's contribution to sustainability.
What will 2022 hold for P2P solutions?
WM: We fully expect the use of AI to continue as a trend and quickly become standard functionality in P2P suites. We're also focusing on the trend of hyper automation, which is a discipline and methodology that a company applies to automate as many areas of the business as possible.