Elcom: unlocking the power of data with AI in analytics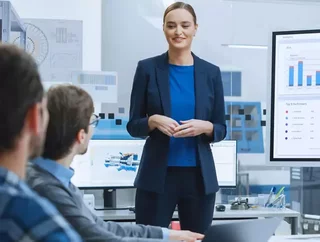 Discover how artificial intelligence (AI) in analytics can unlock the power of data in procurement
Positioned at the crossroad between procure-to-pay (P2P) process and end-to-end automation and decision making, procurement sits at the intersection of the flow of mass amounts of data. 
Faced with huge datasets that only stand to grow as time goes on, the adoption of advanced analytics, artificial intelligence (AI) and machine learning (ML) is gaining significant traction in the procurement and sourcing functions, particularly in contract management, strategic sourcing, procure-to-pay, and supplier risk and performance management domains. 
"Many organisations are looking at deploying advanced analytics to gain critical information for assessing issues and opportunities. P2P vendors are enhancing their advanced analytics capabilities to enable organisations to gain comprehensive insights into suppliers, purchases, spend, procurement process metrics, and cash flow," said the SPARK Matrix Procure-to-pay, 2021 report.
In Deloitte's 'The AI opportunity in sourcing and procurement - Opportunities in the market today' report 51% of global Chief Procurement Officers (CPOs) indicated that they are using advanced analytics, with 25% have, or are piloting an AI/cognitive solution.  
The report also highlighted that projects which used AI spend classification have typically been able to achieve around 9% accuracy in the classification of data.
ELCOM and its use of AI and advanced analytics
"At ELCOM, artificial Intelligence plays a significant role in advanced data analytics. Our analytics business intelligence tool utilises AI/ML and helps take advantage of large datasets that we generate for our customers," said ELCOM.
The cloud-based procurement technology company's business intelligence (BI) tool captures quality information to create two types of reports for its customers. 
Strategic dashboards:

an overview in the form of heat maps to enhance decision making.

Tactical reports:

for end-users to run their own jobs daily.
By harnessing advanced data visualisation tools, ELCOM's customers benefit from detailed insights into spend, as well as cost savings, real-time performance, and advanced reporting and KPI monitoring.
Applying AI and advanced data analytics in the real world: ELCOM and the University of Strathclyde
In partnership with the University of Strathclyde, the two have been working on demonstrating the direct and indirect benefits of public sector procurement focusing on ESG at local levels.
"Data Analytics and AI-driven data play a crucial role in the project. ELCOM exploits AI as the optimal solution for data deduplication," said ELCOM.
The procurement technology company's database of records holds hundreds of thousands of suppliers. "Deduplication is a common problem," noted ELCOM. "In a secure data deduplication process, an algorithm identifies extra copies of data and deletes them, so that a single record can then be stored. Data deduplication allows users to reduce redundant data and more effectively manage backup activity, as well as ensuring cost savings, and load balancing benefits."
New generation algorithms combined with AI can also help to radically improve the supplier identification process, as well as reduce the amount of time spent on such tasks. 
"Data analytics powered by AI thus helps in improving efficiency by reducing man-hours and turnaround time as 80% of the matches are done correctly using our intelligent algorithm in a quicker and efficient way," commented ELCOM.
Improving end-to-end procurement performance 
By harnessing AI and ML organisations can significantly improve their end-to-end procurement performance. These technologies provide robust data collection for data cleansing and transformation, predictive analytics for granular insights on spend, robust data discovery, and automated execution of e-sourcing and P2P processes.