Elcom: Three factors shaping the future of procurement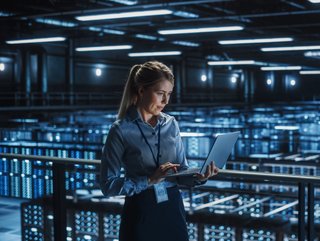 Discover three key factors that are shaping the future of procurement, according to spend management solutions technology company, Elcom
If there is one thing that you can be certain about in today's business environment, it is the re-evaluation of their operations and processes in light of the disruptions since COVID-19.
Many are looking for new ways to amplify their savings, stay connected with remote teams, manage their cash flows, and ensure end-to-end visibility.
"With big changes on the horizon, the next few years will be interesting as we wait to see what eProcurement systems will look like," said Elcom.
In a recent webinar, the company looked at the importance of digital transformation in procurement.
"Pre-pandemic, there was an archaic penchant toward paper-based and manual processes. Almost 10-20% of organisations globally did not have a P2P system in place," commented Elcom.
The company added: "Post-pandemic, there is an urgency to solve the above pain points. Spend analytics is cited as the digital solution with the greatest potential impact on procurement functions by 50% of respondents in a survey conducted by McKinsey. 69% of these survey respondents considered digital and analytical solutions to be more valuable post-pandemic."
Discover three factors shaping the future of procurement…
P2P market direction
Due to widespread digital transformation, Elcom expects to see a shift to automated E2E procurement processes, with organisations moving away from paper-based resources and turning to AI-powered procurement methods.
"As we move towards the future outcome of the data-driven P2P business model, you can also expect to see growth in the mobile-native approach for faster AP approval, ordering, and KPI visibility," commented Elcom.
This is expected to provide a more holistic view of the P2P process, build a more robust security infrastructure and lead to the implementation of best practices.
Unified and holistic platforms
Moving from standalone applications to single holistic procurement platforms, this transformation is being driven by the growing market opportunities, and P2P vendors looking for integrated and data-driven procurement solutions.
"The P2P holistic platform helps to boost visibility and optimisation, improve operational efficiency, and improve risk and compliance," commented Elcom.
Analytics, AI and machine learning
"Advanced Analytics, Artificial Intelligence (AI), and Machine Learning (ML) are driving end-to-end performance improvements across P2P stages," commented Elcom.
These technologies are being used to automate and optimise end-to-end processes in purchasing, invoicing, catalogue and supply analysis to improve quality, service, and performance.