Driving multi-enterprise collaboration with procurement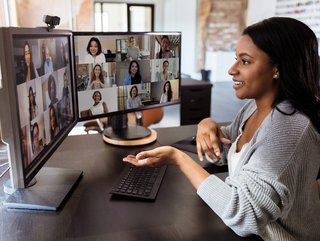 Anaplan's Shankar Balakrishnan discusses: taking control of supply chains and achieving multi-enterprise collaboration using a procurement control tower
Procurement is one of the most important parts of any business and involves controlling an intricate network of moving parts. Its management requires preparation, solicitation, payment processing, record-keeping, and more. All of these require seamlessly bringing together different areas and functions of a company.
Since procurement is such an integral function of any supply chain, it's essential that things like data management and sharing are done in the right way to properly de-risk their processes. Without the right strategy when managing suppliers, it can have a devastating effect on businesses' financial outcomes – especially during unexpected market changes. So, how do you optimise your strategy, so that your system runs as smoothly as possible?
The answer might be a procurement control tower. By enabling multi-enterprise collaboration, it can help ensure end-to-end visibility throughout the management process for each stakeholder. This structure can help businesses leverage their data as supply chain planning becomes more complex and digitised.
Control tower, come in…who are you?
So, what exactly is a procurement control tower? It creates a framework for better multi-enterprise collaboration, giving organisations a bird's eye view of their stakeholders and suppliers, every step of the way. This transparency can drastically improve the way that businesses understand risk and opportunity and optimise their procurement performance.
It acts as the lynchpin pulling together all the systems of the procurement process, including huge amounts of data, and numerous enterprises. Most importantly, it provides an accessible, secure, cloud-native environment for the unification of this data.
Historically, having hundreds of suppliers and other partners collaborating on one project has been challenging at best and often almost impossible. Manually compiling constantly changing disparate sources of information from internal and external sources, as well as unifying different processes and ways of collecting data into spreadsheets is hugely labour-intensive. On top of that, organisations have often struggled with a high number of human errors, outdated information, and limited visibility.
A procurement control tower makes existing systems work together effectively without having to overhaul entire procurement processes - or waste previously purchased legacy tools. Instead, this new technology can enhance older software through better planning, integrate siloed systems into one platform, automate data collation and improve processes without the struggles of manual management.
V is for Visibility: The business benefits
This organisation translates to a myriad of benefits for businesses, especially with each enterprise reporting into one centralised place. Platforms that function as this procurement control tower give executives greater visibility across the supply chain so organisations can:
Make better, data-driven decisions – multi-enterprise collaboration provides a well-rounded view of the supply chain and every party's contribution, including its impact on the bottom line. The ability to see every stakeholder and supplier activity can radically change the business's ability to understand every risk and opportunity, leading to informed decisions than can lower costs and improve margins.
Uncover opportunities to reduce costs – Increased transparency can help organisations identify hidden savings within supplier data. Leaders can track purchase price variance and trend price increases or decreases, thus providing insight for future planning and budgeting.
Automate and increase efficiency – Organisations can achieve better efficiency by automating data collection and reducing manual workload across teams. This in turn helps to increase accountability and seamless operation throughout any disruption.
Create a supplier network resilient against risk and uncertainty – Today's world and current market volatility means that businesses require information updates quickly. Gaps in data and slow reactions can lead to lost time and business. Using a procurement control tower helps to ensure that essential services and supplies remain available throughout crises.
Without a procurement control tower guiding you, aligning each stakeholder's data, decisions, and performance is an unreachable task. However, using a platform that provides a place for data, information sharing, and increased collaboration can create opportunities not just for better analysis and scenario planning, but also for better financial and overall business performance.
Shankar Balakrishnan, Area Vice President of Northern Europe at Anaplan.