DocuSign: the high value of leveraging tech for CLM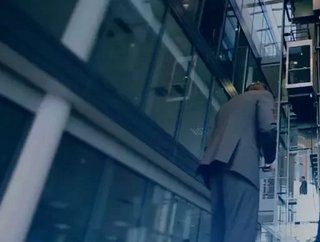 Jim Wagner, VP of Agreement Strategy at DocuSign, on how CLM can safeguard your dollars and mitigate organisational risks...
Contract Lifecycle Management (CLM) may sound less exciting than watching a nanny knit. And quite frankly, with all of the problems facing procurement, managing contracts perhaps seems like the least of your worries. So why bother? I reached out to, VP of Agreement Strategy at , to find out.
"Deeper visibility comes from understanding what's in all those agreements. Failure to take advantage of volume discounts and consolidation opportunities means revenue leakage. Failure to understand force majeure and related termination provisions means supply chain disruption. Failure to understand data privacy implications of supplier agreements can mean security vulnerabilities and legal liability, not to mention geopolitical changes like Brexit that obviously have significant procurement implications."
Wagner knows how to make a point. CLM is the management of a company's contracts through every stage of the life cycle, including initiation, review, approval, execution, performance and renewal or expiry. And although it may not sound exciting, it's integral to your business. 
Chicken or the egg?
As the pressures on procurement for cost savings continue to mount, leveraging tech for better Spend Management (SM) continues to rear its head as a hot topic. Because, of course, in order to capture cost savings, you must first have control over when and who you are buying from. So, what comes first, SM or CLM?
"CLM is not a magic pill in and of itself, but it is the cornerstone to ensuring that your preferred business terms and your contractual terms align. It's also foundational to any procurement organisation's ability to look across its spend and to identify opportunities for improvement, above and beyond basic vendor pricing," says Wagner.
Speaking from experience, Wagner adds, "we know that it is impossible for any organisation of scale to implement its spend management policies without a technology solution that enforces that framework during the contracting process. We also know that it is impossible at scale to efficiently review the key terms of its supplier relationships without contract analytics. So whether CLM is the chicken or the egg is less relevant than whether you have CLM when and where you need it to support your spend management initiatives."
Leveraging CLM for Risk Management and Cost Reductions
Bring some method to your madness
"A key initial challenge for many organisations is that their procurement agreements are scattered across the organisation in multiple platforms, file shares and drives," says Wanger, who identifies that "the first step is bringing all of those agreements together so they can easily be located, searched and tracked."
When it comes to step two, he continues to say that "the most frequent second step is setting up rules and alerts to notify users when key dates are coming up, such as an expiration or renewal, for example. This ensures that contracts don't just sit in a virtual file cabinet and allows organisations to proactively manage them."
Providing businesses with actionable information can be used to improve compliance, reduce supply chain costs, minimise disruption, and improve cash flow, "CLM+ includes DocuSign Insight. Its AI-powered contract analytics can automatically extract hundreds of procurement-specific terms from agreements," explains Wagner.
"It does this by profiling large volumes of contracts and clearly showing, for example, which contracts have minimum spend or billing commitments, which have' most favoured nation' or other competitive costing clauses, and which have a notification requirement if a product is terminated or delayed. Next to a simple Yes/No answer, Insight will display the extracted text with the contract's specific requirement for that term."
"You can even send this intel to dashboards where it can interact with ERP data or other process information. For example, Insight can extract a vendor's payment terms and to allow your accounting team to compare the contractual terms to the actual payments made — so you can improve cash flow by driving to optimal Days Paid Outstanding.
But, exactly how does it work?
When it comes to initiating the contract process, organisations that prefer to use their own templates can benefit from DocuSign's CLM, "it provides flexibility and leverages pre-configured forms to auto-populate contracts with data from outside systems. For more complex contracts, CLM provides procurement professionals with a guided form wizard that can conditionally change clauses or data points in the generated contract as well," says Wagner.
"Based on the terms of the contract and the data inputs, users can also configure CLM's flexible workflow engine to automatically route the contract to the next contributor, editor or approver. The end approver can also send the document out for review using a safe, self-contained review portal," he adds. 
In doing so, "this helps organisations avoid sending sensitive contracts via email or other less safe methods. After the external party downloads the contract and makes revisions, they can upload it right back into the portal and submit it with notes and comments. This routes the document right back to the procurement professional in CLM, where they can compare versions and see redlines even if the other negotiator didn't turn on track changes."
"The next phase, of course, is addressing the revisions proposed by the supplier. When those changes are substantial, our AI can augment attorney review to identify risk and compliance concerns and to dramatically speed up the process."
So, as it turns out, automation of CLM streamlines workflows, limits risk exposure and allows organisations to shift into proactive management of contracts, bringing increased efficiencies and significantly improving cost savings while maintaining or increasing legal compliance and safety of data. And it's every bit worth doing.