DHL FAST-TRACK: A Progressive Music Initiative with Purpose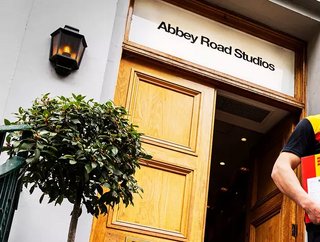 DHL Express and Universal Music Group reveal new music initiative Fast- Track, turning a global spotlight on the hottest emerging artists
DHL Express and Universal Music Group (UMG) launch a new music initiative that's turning a global spotlight on the hottest emerging artists on their music journey, helping to deliver their distinctive sound to new audiences across the globe. 
Leveraging their global expertise, DHL Express and UMG introduce DHL FASTTRACK, "a progressive initiative with purpose" connecting artists and fans, delivering tomorrow's music today.
DHL FAST-TRACK is an always-on program that connects global audiences by creating and sharing cultural moments in music that inspire, entertain and engage. Fans can enjoy even more content from the artists they love with unforgettable music moments, spanning innovative digital activations, unique content, eco-initiatives and much more. 
Bringing artists and fans closer than ever, revealing the untold stories behind an artist's creative process, whilst helping to amplify their journey. 
DHL FAST-TRACK is an always-on program that connects global audiences by creating and sharing cultural moments in music that inspire, entertain and engage.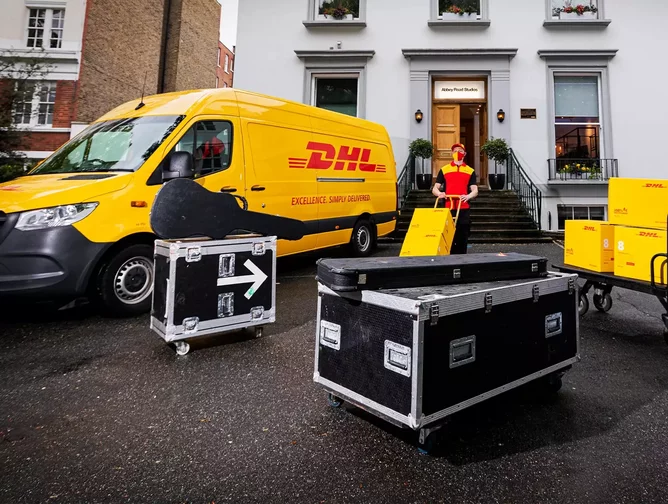 Partnering with DHL FAST-TRACK to help make the program a reality are two of UMG's legendary recording studios: Abbey Road Studios (UK) and Capitol Studios (US). Leveraging their expertise, these global icons in music will support a multitude of creative activations and celebrate the phenomenal talent of the featured artists. 
"Like music, DHL connects people from across the world every day" says Mike Parra, CEO DHL Express Americas & Global Head of Sponsorships. "We are really excited about our new global partnership with Universal Music Group and the DHL FAST-TRACK program, where our shared pioneering values and international expertise will bring fans closer by connecting them to the artists they love through innovative experiences and unforgettable moments." 
Jeremy Huffelmann, General Manager of Abbey Road Studios, said: "Abbey Road has long been a platform for enabling and developing new talent, with many incredible artists starting their journey in our studios. By appointing DHL as Abbey Road Studios' Official Logistics Partner on the exciting FastTrack program, we will actively bring new talent closer to their fans." 
Zoe Wees kicks off the program with her first-ever headline concert  
Kicking off the DHL FAST-TRACK extensive global program is the Hamburg-hailed singer-songwriter, Zoe Wees. Zoe's stellar 2020 debut track, 'Control' showcased her deep, emotional vocals, the megahit has captured the imagination of fans worldwide and will capture their attention once more with her first-ever headline show with a full band. 
Thanks to her fans allegiance, Zoe has had a meteoric emergence, with her tracks viewed and streamed over 600M times. Sharing her enthusiasm and support for the FAST-TRACK emerging artist music program, Zoe Wees said, "Thanks to DHL Fast-Track for helping put on my first-ever headline concert, it feels special to be able to do a global show from my hometown of Hamburg". 
Zoe's performance will be broadcast from the stage of Hamburg's biggest independent venue, Kampnagel. Her first broadcast concert delivered free to everyone around the world and is expected to be a showpiece moment for the multi-instrumentalist. 
To immortalize the moment, Zoe's performance will be cut-to-vinyl at Abbey Road Studios in London. True to the music program's name, DHL's global express will fast-track a limited number of vinyl records hot off the press to fans.
Olivier Robert-Murphy, EVP, Universal Music Group for Brands commented, "Supporting the creative journey of new and emerging talents is at the core of what we do at Universal Music Group. In DHL Express we have a partner with shared expertise in local to global innovation, offering unique support as we connect these phenomenal artists with millions of fans around the world". 
The beat goes on, DHL FAST-TRACK will continue apace across 2021, shining the spotlight next on the US, and with the support of the iconic Capitol Studios, the program will then in 2022 will turn its attention towards Asia, as the program continues to feature the world's freshest emerging talent and support them on their local to global journey.