Demystifying tech in procurement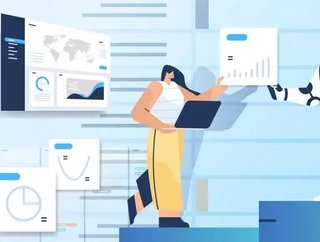 With the help of Roland Simon and Hugh Simpson, Procurement Magazine takes a look at the trendiest tech and it's growing influence on procurement...
Since the turn of the century, technology has, for better or worse, truly revolutionised the way that we live and the way that businesses operate. The rate of development and subsequent advancement has been so fast that in many cases if you didn't check the news one day, you may well have missed something. But it has to be said that, while technology was disrupting almost every aspect of life, procurement processes were mostly left in the dark ages until very recently. As a result, companies are starting to notice that their old, slightly tired-looking legacy systems are well and truly showing their age; legacy systems and manual tools are a thing of the past that lack ease and efficiency. 
So for companies that feature dated legacy systems, we've compiled a shortlist of the top four disruptive, arguably interdependent, technologies ─ often shaded under the umbrella of 'Industry 4.0' ─ taking the procurement process industry by storm right now and into the '20s. 
With the help of Roland Simon, former Senior Vice President and Procurement Subject Matter Expert for ElectrifAi, and Hugh Simpson, the CEO of LQD Technology and former Global Lead in Data & Analytics and AI at EY Data & Analytics UK and Australia, we aim to demystify some of today's trendiest technologies, their current role in procurement and the opportunities they offer.
Roland Simon on AI & Machine Learning
"The vast majority of business financial data is generated out of individual transactions. Those transactions are normally either sales or purchases. Depending on the nature of the transaction, i.e. type of industry or nature of the relationship, the individual points of data collected will be different and likely organised differently. Assume then that within the same enterprise, one may have a wide variety of types of transactions, and these transactions would take place across an entire enterprise footprint. Those geographic footprints can range from very local and concentrated to international, global and extremely complex. It is not particularly common for businesses to maintain standardised purchase orders and invoices across their business entities.
"There are a number of reasons for non-standard PO's and invoices, not least of which might be differences in accounting rules and cost calculations that vary between business segments and geographies. This means that most procurement organisations interested in spend visibility begin with disparate data from multiple data sources.
"To date, the process of normalisation, clustering, and classification of data have been the heavy lifters in the realm of data analytics in the procurement suite of software solutions. Although many spend analytics service providers claim to employ Machine Learning (ML) and artificial intelligence in the process, the reality is that the software content of this process for most is still limited and requires heavy human input and quality control. The challenge with regard to this cleansing process is that in order to teach algorithms to recognise correct patterns and place data in the proper fields, massive amounts of clean data and human inputs are required. Most service providers are not necessarily incentivised to make these efforts. As a result, spend analytics software solutions are typically extremely time-consuming and labour-intensive and thus expensive. For those interested in automating this process, technology is available today. However, the returns on this investment are not certain.
"What is the future of ML and AI in the procurement function? Where is the genuine opportunity to bring value and advance the function? In recent years, procurement leaders and their organisations have sought more access to integrate their activities internally with the rest of the business. Ideally, as a function, effectiveness is improved dramatically as a business thought partner─a common aspiration these days for procurement leaders seeking performance at a world-class level. The challenge lies in translating market trends and data together with spend analytics through to their impacts on the costs of finished goods at a granular level. Therefore, understanding real competitive position, starting at the procurement end of the business through to the sales side of the business, is currently nearly impossible in real-time for many industries. The solution is ML and AI algorithms that process significantly higher volumes of data than humanly possible to connect dots from the front of the operation to the back. 
"Software solutions in the future will be able to connect third-party material indices and economic trends and telegraph that data through company costing processes to enable real-time margin management for industries that thus far have had to react to volatile market changes. Predicting the future based on history has never been sound science. However, for any industry segment, key leading indicators can be assembled, and with comprehensive analysis, it is possible to predict likely directions in trends. The future of ML and AI in procurement will most likely be in facilitating the integration of procurement activity and strategy with the commercial end of businesses that are materials market dependent."
Hugh Simpson on Big Data and IoT
"Implementing a Big Data capability in supply-chain organisations will enable them to unlock the true value of data, improve customer service and optimise operations.
"Smart supplier selection with Big Data and AI recommendations increase procurement staff utilisation by 20-30% and improve internal customer service."
Internet of Things
"When combined with Big Data and AI, IoT is a great enabler for predictive procurement as it enables near-real-time visibility of demand and supply needs.
"Imagine the opex improvements and more efficient resource allocation from a smart factory that is able to reorder key inputs automatically with AI-driven supplier selection and approval processes."
The Corporeal Cloud
Cloud services have been one of the most revolutionary tech developments ever; companies are now able to get rid of data server rooms and in-house systems in favour of subscription services for storage space in, what I call, a "metaphysical cloud". Many organisations and industry-leaders have stated that the cloud has been incredibly helpful in determining a myriad of services, including process to pay, purchasing, and supply chain ─ amongst others.  
According to Simpson, "Cloud-based procurement solutions enable the cost-effective automation, integration and simplification of the procure-to-pay process. Cloud offers organisations the ability to scale up and down data processing power more efficiently for growing businesses whilst allowing them to also leverage emerging AI and Big Data technologies."  
Technology is proving itself as a major player in all aspects of life today. It's clearly a godsend for a myriad of procurement and supply chain functions, where it allows companies ─ new and old ─ to analyse spend for greater visibility, drive exponential improvements in operational performance, enforce compliance through policy, leverage increasingly valuable data, and track detailed analytics. 
It's no longer a case of if a company adopts a contemporary suite of technological capabilities but when. And, for the C-Suite executives who decide to neglect the power of tech, don't be surprised if you see your market share drop and your business operations flop ─ for there's far more growth in adoption and far more stagnation in fearing development.