CPC: advancing procurement & logistics with drones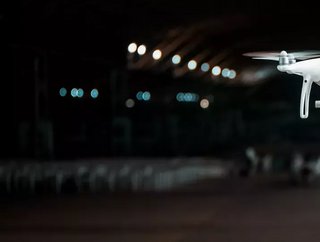 Chris Gee, Future Aviation Technologist, Connected Places Catapult discusses how drone technology is advancing procurement and logistics
The potential for drones to be embedded as powerful tools in business operations is becoming more widely recognised across industry sectors, as innovation advances and companies deliver exciting new uses for drones that demonstrate tangible benefits.
Some of the most exciting developments we have seen are within the logistics sector, where drones have come into their own. The transportation of medical supplies during the pandemic is probably now one of the most widely recognised use cases. However, companies have been innovating in this space for some years now, way before COVID-19 was part of everyday vocabulary. There is a British company that has demonstrated how drones deliver 'smarter, faster and greener healthcare' to NHS Trusts across the UK and, in California, a company has been using drones since 2016 to transport vital medical supplies and blood across Rwanda, Ghana and USA, as well as offering retail customers 15-minute home delivery windows.
There are retail delivery examples in the UK too; in Ireland, a company has used drones to offer 'lightning-fast suburban deliveries'. Its business model, which relies on an app and a network of local retailers and pharmacies, promises to deliver to customers' doorsteps within three minutes. By harnessing the power of battery-powered drones, the company is claiming faster, safer, greener, quieter delivery than road delivery services can offer.
UK consumer research led by Connected Places Catapult and Trinity McQueen, as part of the Drone Pathfinder Catalyst Programme, shows that 80% of people believe there will be more drones in the sky in the future, but most of them currently think drones are something used by (and therefore affecting) other people and of little relevance for their own lives.
It seems that few people have 'strong' positive or negative feelings about the use of drones, but the research also shows that a better understanding of drones and their potential uses, leads to more positive feelings among the general public. Consumers generally express the most concern about drone usage where proximity to people or personal privacy are factors, but the research confirms that these anxieties can be addressed through the promotion of societal benefits and low risk uses of drones which clarify misconceptions around regulation, safety and misuse.
Interestingly, research conducted in a community in Virginia, USA, where a residential drone delivery service has operated since October 2019, shows that 87% of people feel positive about drone delivery.
So, as drone use becomes more commonplace, familiarity will undoubtedly have a positive impact on public perceptions and acceptance. In the meantime, public-facing companies looking to integrate drones into their operations can usefully focus their communications on the clear and tangible benefits for individuals and their communities, as well as the existence of regulations that prevent misuse and protect privacy.
The enterprise drone market is forecast to grow by 23.8% year on year from 2021 to 2026, far outstripping the growth of the global market for 'hobby' or 'toy' drones, at 9% year on year. But forecasts and predictions made now have very little chance of reflecting reality in a market that is innovating at such a pace without accelerating the development of the regulations.
For companies wishing to explore and potential to innovate with drones, the Drones Pathfinder Catalyst is a great place to start; the programme is working to drive progress in drone technology and regulation, enabling industry, particularly the logistics sector, to fully exploit the market. In addition, the Future Flight Challenge is investing up to £125 million in matched funding and has attracted companies innovating in diverse technologies, services and infrastructure, to collaborate in delivering an advanced aviation system. The KTN's Future Flight Café series showcases successfully funded projects and provides an opportunity for discussion, to connect and to form cross-industry collaborations.