Coupa helps procurement transform insights to action with AI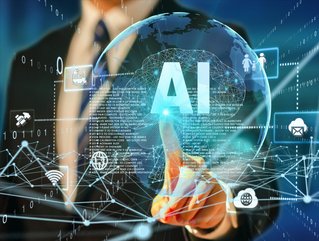 Coupa Software has announced its launch of next-generation spend management innovations to transform insights into actions under its umbrella Community.ai
With its history and dedication to rapid and pragmatic innovation, Coupa Software offers its users a comprehensive platform to manage transactions across procurement, finance, and supply chain.
"We've helped customers around the world streamline operations, decrease supply chain risk, drive sustainability results, and improve their bottom line," commented Coupa Software.
"Our customers are fundamentally transforming how they work to provide greater value and service to their customers externally. As this transformation has pushed forward, the power of predictive insights has increased exponentially. Yet, it's next to impossible for any one person or organization alone to see every opportunity, identify every trend, or understand every business spend correlation across their company and industry," added Coupa Software.
This is where Coupa Software's next-generation spend management Community.ai comes in.
What is Community.ai for spend management?
Announced by Coupa Software, the spend management solutions provider has launched its latest set of next-generation spend management innovations under its umbrella - Community.ai.
Through the combinations of data-driven artificial intelligence (AI) and person-to-person connections, Community.ai is said to transform B2B communities and how both buyers and sellers interact.
Underpinning the initiative, data is generated daily from over 2,000 global customers, processing over US$3tn of cumulative spend from its business spend management (BSM) community.
"Combined with novel ways for our customers to interact directly and in groups, Coupa's proprietary artificial intelligence aggregates data and then leverages it to help organisations discover deeper insights, make better decisions, and support mutual success, explained Coupa Software.
Coupa Software's aim is to take the best parts of both strong AI capabilities and its large community user base to make one unified next-generation community. "A leap forward not just for the BSM industry, but for all enterprise software," said Coupa Software.
The benefits of Coupa Software's new Community.ai:
Discover deeper insights to reduce risk, increase efficiency, and be more profitable.
Make better decisions, fostering meaningful change.
Increase ESG impact.
Support mutual success, building deeper connections with peers and tap into collective knowledge.
"Community.ai gives our growing community of customers valuable business insights at an unparalleled scale and speed. We're not just imagining a better business community, we're building one with our customers. And as our community grows, we believe it will continue to become exponentially smarter and more valuable for everyone that's part of it," said Rob Bernshteyn, chairman and CEO of Coupa.