Coupa/DataMap: 36% of businesses to upgrade spend management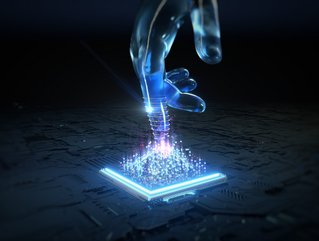 According to business spend management (BSM) solution provider Coupa Software, 36% of businesses plan to upgrade their spend management platforms
​​​​​​​"Business Spend Management (BSM) isn't static — companies are constantly looking for new ways to improve processes, reduce complexity, and ensure accuracy," says Lenny Lee, President at DataMap.
In the last two years, organisations have witnessed their BSM development go inot overdrive. Many find themselves in need of solutions where information can be accessed anytime and anywhere.
In joint partnership, DataMap and Coupa Software will help businesses to ensure they are ready for the next wave of disruption.
Adopting the best technology
According to Coupa Software, 36% of businesses plan to upgrade their spend management platforms in the next two years, with almost half having plans to enable digital invoice payments in the next three years.
The challenge however is finding roviders and solutions capable of addressing the new BSM and payments landscape without increasing the functions complexity.
Both DataMap and Coupa Software offer solutions to help others to optimise their spend management and stay prepare for the every-changing business spend landscape.
Simplify the implementation processes
Integration: "Data can be daunting," noted Lee. The volume and variety creates both opportunities and challenges when it comes to effectively leveraging data to drive value. "If not, they're left playing catch-up as the market passes them by."
Harnessing the cloud can help companies to extract data insights and drive intelligent decision-making. Companies like DataMap and Coupa Software can help others to evolve their technology landscape without significant headaches, meaning they can easily share information and automate workflows.
Expansion: "Companies also need a way to expand on current efforts and keep pace with evolving market conditions," highlighted Lee. As such organisations need to extend their current capabilities, while not creating additional effort or complexity.
DataMap and Coupa Software provide their users with solution integrations that are simple and streamlined.
Agility: "Agility is the new efficiency," says Lee. DataMap and Coupa Software offer solutions to help their customers not only shift quickly in response to events, but make sure that outcomes deliver increased value without creating additional complexities.
To find out more, click here.