Company Profile: Who is spend management provider Medius?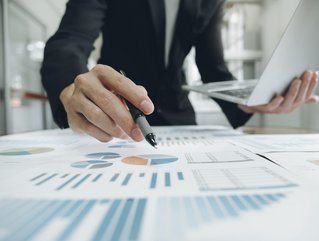 Procurement Magazine looks at what makes Medius a leader in business spend management
In Brief
Founded: 2001
Headquarters: Sweden
CEO: Jim Lucier
Website: Medius Group
Procurement Magazine Top 100 ranking: #59
Founded in 2001, Medius is a leading global provider of cloud-based spend management solutions. With its solutions, Medius helps organisations drive forward their business, enabling best-in-class process efficiencies, cost savings, and improved financial control.
Offering an all-in-one business spend management solution, Medius uses cloud technology for ease of use to bring control and compliance to organisations. The company's solutions can be used across a wide range of business sizes for AP automation, payment automation, procurement, sourcing, contract management, and supplier management.
With 4,000 customers and 500,000 unique users worldwide, Medius lives and breathes business spend management, providing a quick return on investment (ROI), innovative and leading mindsets, and integrations with ERP and third-party software.
"Customers are under increasing pressure to optimise company spend across all sources and categories as they respond to the demands of an ever-changing digital and global economy. Medius addresses these challenges as the leading global provider of spend management solutions," said Jim Lucier, CEO, Medius.
Medius extends digital transformation into accounts payable and finance
Most recently, Medius entered into a strategic partnership with Enzo Unified, a leading data management and integration company. With the partnership, the two will provide digital transformation to accounts payable and finance customers.
Via a universal programming language known as SQL, Enzo Unified will use Medius cloud-based AP Automation solutions and Source-to-Pay suite to extend its unique data integration platform to streamline the integration and automation of IT and business processes.
"Our customers hate having disparate AP systems. It makes their daily lives more complicated, busier and unnecessarily complex. Enzo Unified's cost-effective platform has hundreds of existing adaptors to make the integration between these systems much easier – and they can create a new one in a matter of days if needed," said Josh Torres, Director of Partnerships at Medius.
"The partnership with Medius represents a powerful integration of cloud technology and AP automation to drive efficiencies and lower costs. The Medius AP Automation solution is easy to work with and offers tremendous time to value, making it ideal for companies of all sizes that wish to quickly gain new operational efficiencies. Through the power of the Enzo platform, we can help them rapidly accomplish their goals regardless of their backend systems," added Herve Roggero, Chief Business Kahuna, Enzo Unified.