Company profile: who is procurement expert, Amazon Business?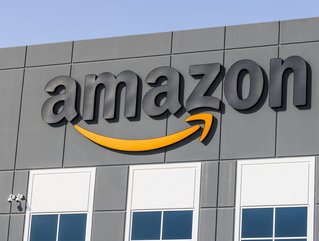 Procurement Magazine takes a look at how procurement solution provider, Amazon Business is helping millions worldwide
In brief
Headquarters: Washington
Founded: 1994
CEO: Andy Jassy
Website: Amazon Business
Procurement Magazine Top 100 ranking: #29
Founded in 1994, Amazon Business simplifies the purchasing process to make it easier for its customers to get the products they need. Dedicated to innovation, Amazon Business solves business challenges for organisations at any stage, whether they are starting out, growing or transforming.
Molly Dobson, Country Manager for Amazon Business UK and Ireland defines the company as: "a global procurement solution that helps millions of organisations worldwide - from small businesses, schools, hospitals, non-profit organisations, and government agencies to large enterprises with global operations— reshape their buying through finding cost and time savings, delivering increased productivity for their teams, and access purchasing insights and analytics."
Procurement solutions to fit any organisation
Amazon Business boasts four solutions to help those in the procurement industry simplify their buying, reduce costs, manage their purchasing, and streamline their procurement processes.
Simplify buying
With Amazon Business' solution for buying, organisations can purchase smarter and maintain compliance. With convenient delivery options, a wide selection, flexible settings, and multi-user accounts.
Reduce costs
Amazon Business' solution can help its users get more for their money with the ability to compare multiple savings and discounts, free delivery, cashflow management, and the ability to control workflows and approvals.
Manage purchasing
Amazon Business' flexible controls let organisations manage their purchasing with account management, integrated workflows, analytics, and single sign-on to deliver value.
Streamline procurement processes
Helping organisations to rethink purchasing processes, Amazon Business helps organisations to streamline their procurement processes with more efficient payment methods, system integrations, compliance guardrails, and advanced spend analytics.
"The impact of Amazon Business is that it's changing procurement as an activity. Customers have access to hundreds of thousands of suppliers, which makes procurement more efficient, and dynamic pricing and discounts drive real value for businesses," said Phil Vokins, Cloud Services Director, Intel Canada.