Company profile: Who is AP automation provider SourceDay?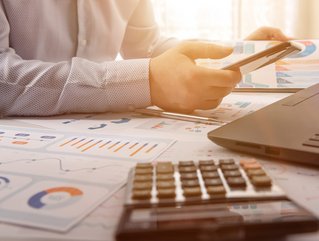 Meet SourceDay, a leading supply chain and procurement collaboration solution provider for direct spend materials and one of Texas's fastest-growing compan
In Brief
Headquarters: Austin, Texas
Founded: 2013
Website: SourceDay
Founded in 2013, SourceDay was born out of its founders' frustration with unnecessary costs, increased risk, and wasted time and productivity in manufacturing as a result of unclear supplier relationships and incorrect ERP data.
SourceDay's Co-Founders Tom Kieley and Clint Mcree developed a solution to prevent surprises and rebuild trust between manufacturers, distributors, direct-to-consumer businesses, and suppliers.
"We're truly committed to helping our fellow employees feel challenged and supported in their personal growth and professional development," said SourceDay.
SourceDay has more than 12,000 global manufacturers, distributors, and suppliers using its SaaS solutions to manage purchase order changes and supplier collaboration. To date, the company has processed over US$124bn in direct spend for its global customers.
SourceDay secures US$31.5mn in Series C funding round
In an announcement made by SourceDay, the company has closed a US$31.5mn Series C funding round led by Norwest Venture Partners.
The funding round included participation from existing investors:
ATX Ventures
Baird Capital
Draper Associates
Ring Ventures
Silverton Partners
The funding round comes at a critical time for manufacturers, distributors, consumer packaged goods (CPG) and retailers challenged with supply chain disruptions and first-mile issues accelerated by COVID-19.
"Procurement teams can expect more than half of their purchase orders to change—a level of unpredictability that can be detrimental to many organisations. Procurement teams—and their suppliers—need user-friendly solutions in response to the supply chain's erratic nature," said Tom Kieley, CEO and co-founder of SourceDay.
"Maintaining healthy supply chain performance is more important today than ever. Our emphasis on streamlining a company's first mile enables teams to increase on-time deliveries, eliminate pricing discrepancies with suppliers, minimise inventory issues and drive predictability with last-mile receiving. This investment will have a tremendous impact on our services and digital platform as we embark on another year of record growth and creating resilient supply chains for our customers."
How will Source Day use its funding?
SourceDay plans to use its Series C funding round to accelerate its recruitment efforts, doubling its product and engineering teams; reinforce its sales, channel, and marketing engines; and maintain its investment in operations and customer success.
"Tom, Clint and the SourceDay team have impressed us with their deep domain experience and ability to scale the business at a time when supply chain performance software couldn't be more critical," said Sean Jacobsohn, Partner at Norwest.
"SourceDay's innovative solution improves supply chain procurement collaboration, drives real-time visibility to purchase order changes and enables on-time delivery. We are excited to be partnering with SourceDay as they continue their journey to improve direct spend management."