Company profile: Tradeshift, supply chain payments provider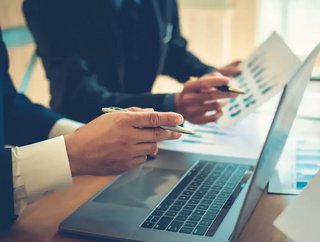 Who is supply chain payments provider Tradeshift and how are they innovating in the procurement industry?
In brief
Headquarters: San Francisco
Founded: 2005
CEO: Christian Lanng (Co-Founder)
Website: Tradeshift
Procurement Magazine Top 100 ranking: #32
The founding of Tradeshift
Founded in 2005, Tradeshift began with the vision of three entrepreneurs Christian Lanng, Mikkel Hippe Brun, Gert Sylvest - to connect every business in the world.
When asked to create an e-invoice network for the Danish National IT & Telecom Agency the three saw an opportunity for something greater. This led them to build EasyTrade, the first open-source trade platform which they set to work to be available to the entire world.
Since its founding, Tradeshift has grown to more than 800 people in 13 countries. Despite its growth, Tradeshift's focus has never changed: "We believe that nothing connects a fragmented world like commerce. We digitise and connect everything that happens between a buyer and a seller, anywhere in the world."
Tradeshift supply chain and procurement solutions
Tradeshift offers a variety of solutions for its supply chain and procurement customers, offering a B2B marketplace for e-procurement, an AP automation & e-invoicing solution, supplier collaboration and analytics capabilities, B2B spend management, supplier financing, invoicing, and payments.
"Our solutions help businesses grow by building a modern B2B supply chain network and digitising trade. We help you become continuously adaptable—no matter the pace of change. With 21st-century e-procurement and supply marketplaces, efficient e-invoicing and payments automation, and digital connection to your supply chain, your business can make shift happen," commented Tradeshift.
Tradeshift innovations
In recent news, Tradeshift has been collaborating with other organisations to secure investment to optimise its growth and scale; accelerate its SaaS and fintech portfolio to connect the world's supply chains; and launch the first-ever, cross-border e-invoicing solution.
"Embedding financial services directly into our product unclogs the flow of working capital across supply chains, eliminating a significant pressure point in the buyer-suppliers relationship. As one of the first companies to recognize the potential for embedded finance in SaaS, we have been betting on the convergence of Fintech and SaaS products for a while. We've built the technology and distribution channels to capitalize on what is now one of the defining trends in our industry," said Christian Lanng, CEO and co-founder, Tradeshift.
"We've worked tirelessly to overcome the regulatory challenges of cross-border trade in order to deliver a truly global solution to our customers. We're proud to take this big step forward in bringing our vision of connecting every company in the world to life," said Christophe Bodin, chief revenue officer at Tradeshift.