CIPS: India's high-tech procurement strategy reaps rewards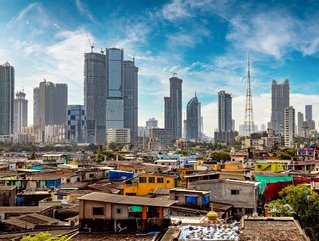 Digitally transforming the public sector procurement in India is driving high rewards for the country as it harnesses high-tech replacing legacy systems
The digital transformation of India's public sector procurement has increased order values by more than 50% in the past financial year, the Indian government has revealed.

India's Government eMarketplace (GeM), a technology-led procurement platform for the public sector, racked up order values of £3.42bn, despite significant supply chain bottlenecks caused by the pandemic and the subsequent national lockdowns.
GeM was launched in 2016 by the Ministry of Commerce and Industry, with the aim of creating an open and transparent procurement platform for government buyers.
At present, GeM is used by government and state departments, ministries, the public sector and central armed police forces.
Earlier this year, finance minister Nirmala Sitharaman noted the rewards of the system and proposed increasing and promoting its services, highlighting GeM's success in redesigning public procurement in India.
An independent assessment of GeM, conducted by the World Bank, reported the platform had enabled average savings of 9.75% on the median price, between February 2019 and January 2020, with maximum savings of 23.48% to 60.52%.
GeM has now set a target to almost triple its order book in the upcoming financial year, to £10bn by further adoption of Industry 4.0 tech.
The system replaced procurement policies that were an ancient legacy of British colonialism, replacing this with cutting-edge technologies, such as artificial intelligence (AI), machine learning, natural language processing and blockchain.
Mandating the use of a single digital system in India has unified public procurement activities, so boosting efficiency, while improving transparency and stamping out fraud.
Previously, public procurement processes in India were conducted manually, in a fragmented policy landscape. Buyer organisations in the public sector were limited by uncompetitive prices and unreliable quality of products and services, while suppliers faced protracted payment cycles and inconvenient repetitive processes.
To address this, the GeM platform has introduced transparency, efficiency and inclusiveness
Technology was a critical component for easing the procurement journey for both buyers and suppliers by enabling continuous engagement with key stakeholders.
The scale of the transformation has made it one of the largest change-management exercises undertaken by a global agency.
One of the biggest challenges was onboarding hundreds of thousands of buyer organisations, suppliers and vendors, especially certain niche sellers that were not online at the time, a problem that has been overcome by an extensive outreach programme and training.
The move to a digital platform has also led to more robust audit trails and a wealth of data that was previously unavailable to public buyers. This information can be used alongside emerging technologies, such as AI and machine learning, to enable stakeholders to make data-driven and informed decisions.